Do you have a kid who fidgets?
Does your child focus better when they're moving?
I'm always on the lookout for things Emma can do with her hands while I read-aloud during our homeschool day. She begs for me to read-aloud, but she is a wiggle worm! She fidgets and tends to focus better when she's doing something with her hands.
Typically, when I read she colors in one of her many coloring books. When she was younger, she made bracelets out of loom bands or played with her Littlest Pet Shop animals.
Today, she loves to have her thinking putty in her hand.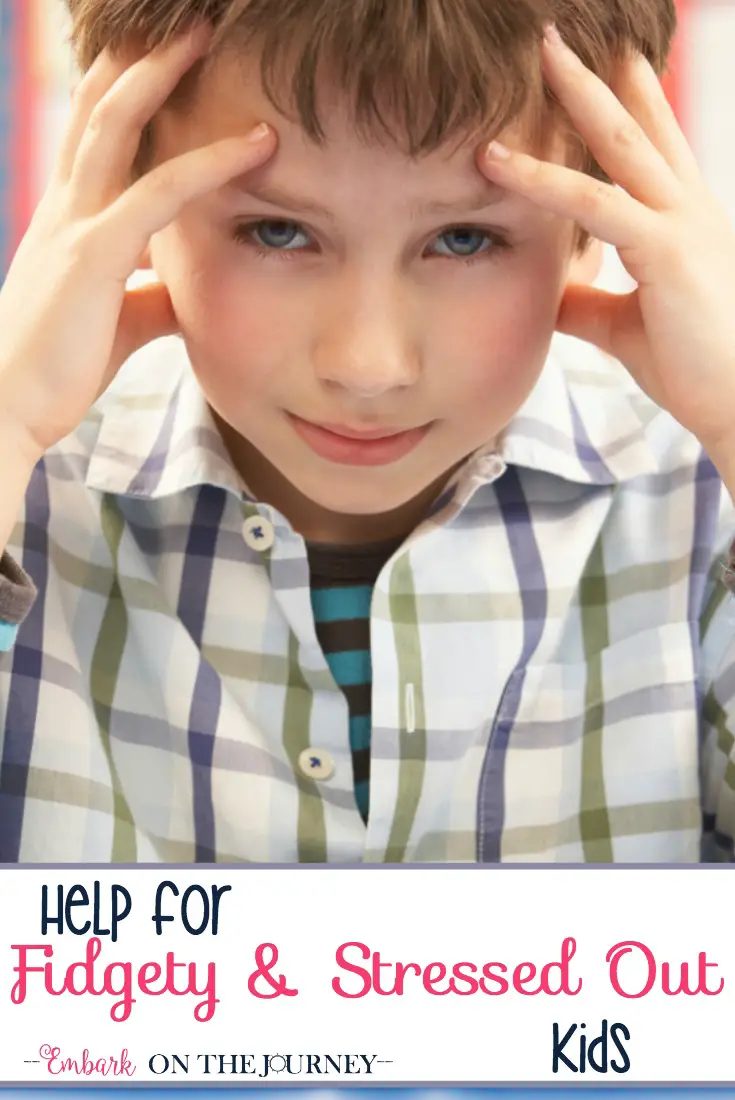 Mixed By Me Thinking Putty
When Timberdoodle asked if I wanted to review Mixed By Me Thinking Putty, I quickly said yes! I knew this was something Emma would love. Little did I know how quickly it would come in handy!
Originally, I just thought this would be something fun she could do one afternoon after school. Instead, I brought it out in the middle of an extended illness to break up the monotony of the day.
Em had already been down for a few days. She'd read all her books. She'd watched so much TV that she was tired of it. She didn't feel well, and she was bored. So, I pulled out our Mixed By Me Thinking Putty kit, and encouraged her to be creative as she followed the directions to mix her own putty.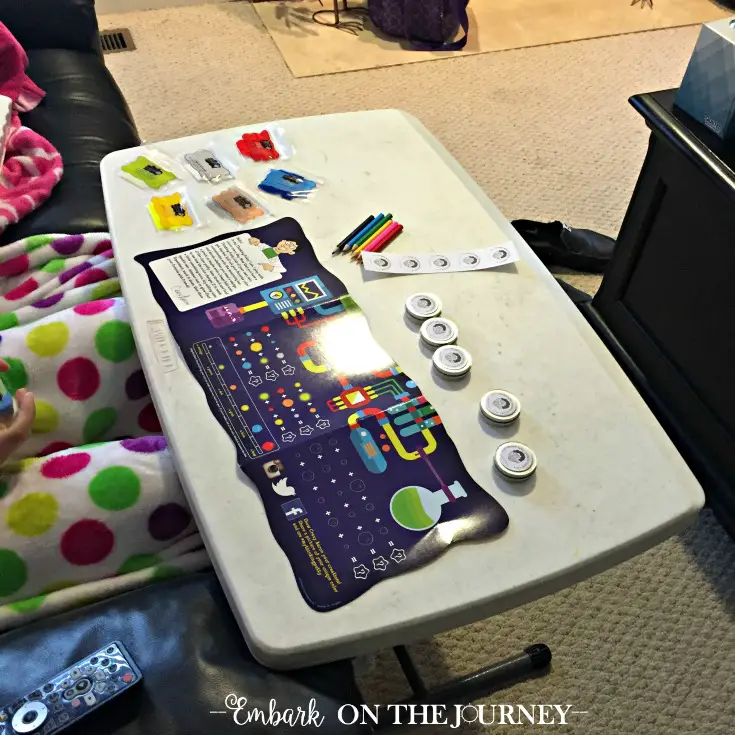 She spent quite a while thinking about the colors she wanted to make. Then, she set about mixing each clear Thinking Putty with the primary-colored and/or special effect putties.
She used Crazy Aaron's instructional mat for ideas and formulas for mixing her putties. She loved coloring the stickers and thinking of names for each of her colored putties.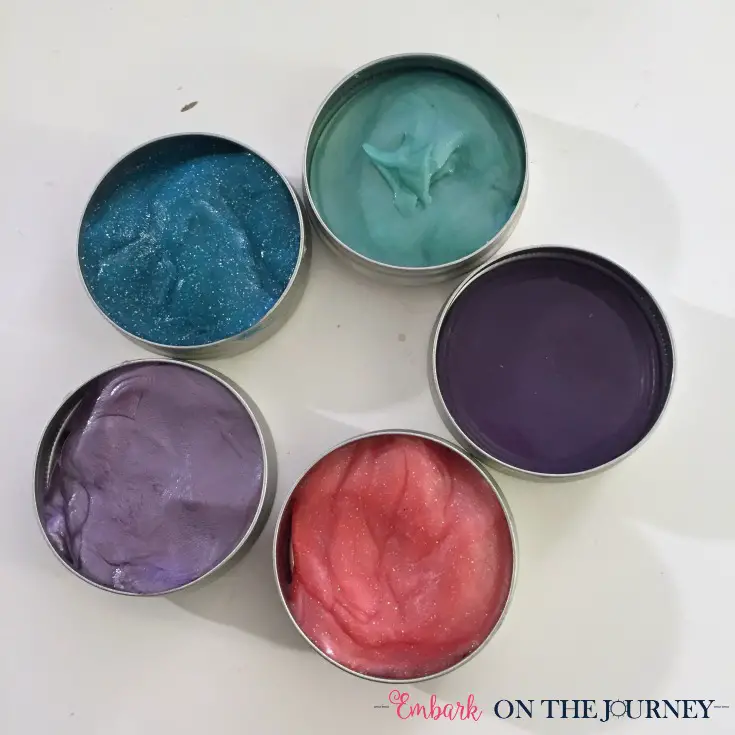 One of the cool things we discovered is that thinking putty is a great tool for stress-relief, as well. Em has had lots of medical issues over the past 18 months. This has caused her to have quite a bit of anxiety that she hasn't had before.
She discovered that keeping some thinking putty in her purse has been great for her. When she starts to feel a little anxious and stressed, she pulls out her putty and starts squeezing and stretching it. It's her own little stress ball!
She even took it to the orthopedic doctor's office with her when she hurt her wrist a few months ago. She hopped up on the table and dug it out of her purse. Her doctor thought it was such a clever idea for her to bring her own stress-reliever to the office.
Mixed By Me Thinking Putty can be purchased on its own. It can also be found in all of the full curriculum kits from Timberdoodle!
* I received a free Mixed By Me Thinking Putty Kit from Timberdoodle in order to do this review. However, all thoughts and opinions are my own.