As we tumble head first into the winter season, I begin to dread the upcoming months. I don't typically enjoy the cold weather. In my opinion, if it's going to be cold it should snow. It should snow a lot. At least the snow is pretty to look at. It kind of makes it worth it to suffer through the low temperatures.
There are all kinds of fun things my kids like to do when it's cold. They sled and build snowmen. They shovel driveways and sidewalks to earn a little extra money. Emma loves to look at the nature around us to see how different seasons change our environment. She's my nature girl.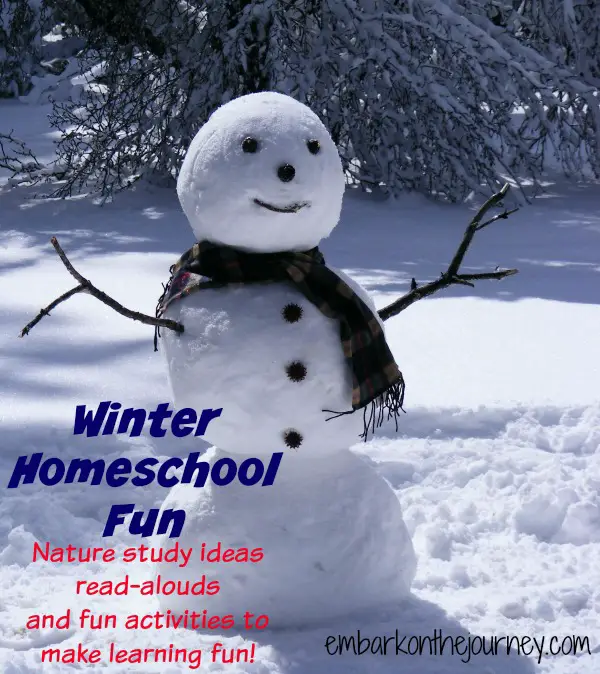 This month, I'm sharing at Homeschool Encouragement about Winter Homeschool Fun. I've compiled a list of fun nature studies, books, and activities to help learn about the unique lessons we can learn in the winter time.