Fee-fi-fo-fum, I smell a good book coming up! I've always loved the story of Jack and the Beanstalk. I love when a less-than-good choice (trading a cow for a handful of beans) has a good outcome (discovering the goose that lays golden eggs in the giant's castle).
Really, Jack was just trying to be helpful. It's really a story about a boy trying to do right by his momma even if he gets a little sidetracked by a shortcut.
Kids tend to love this classic, as well. It's a great story to read in the springtime when seeds are sprouting and plants are growing.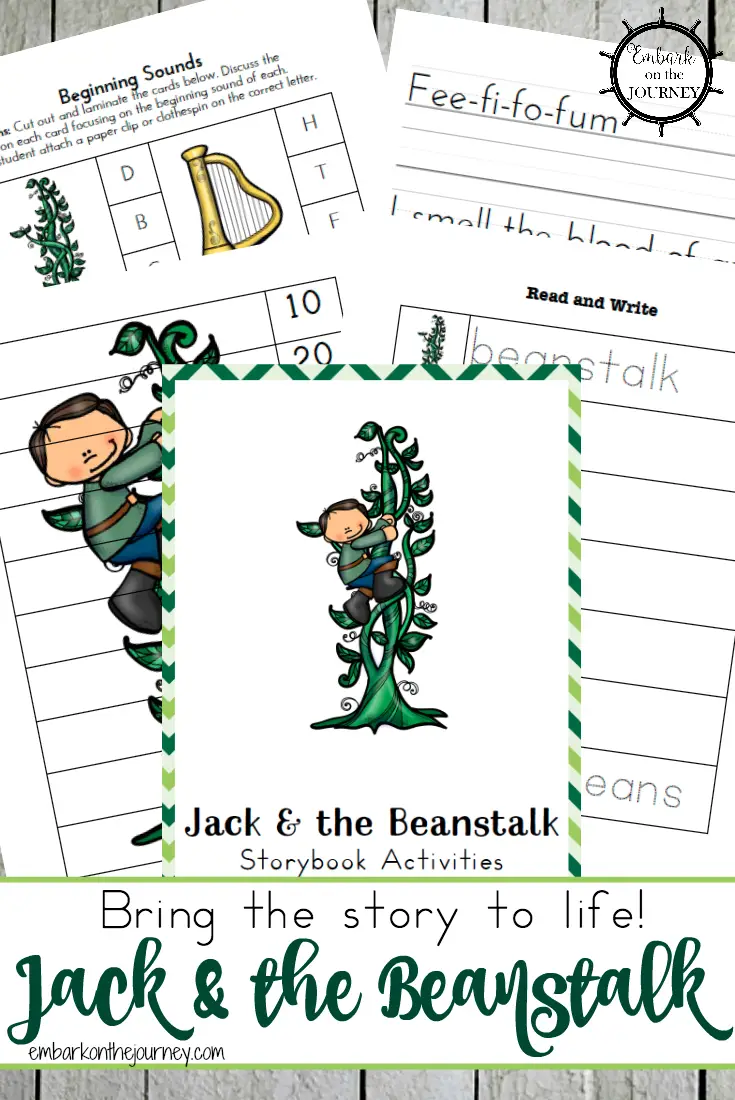 Jack and the Beanstalk
Fun connections to make with the story:
Life cycle of a plant: Talk about the life cycle of a plant. What happens to seeds when they're planted?
Giants: Are they real or make-believe? What would you child do if they did encounter a giant?
Currency: Jack trades his cow for magic beans. Talk about different kinds of currency. Discuss how people paid for things back in the old days.
Obedience: What troubles could have been avoided if Jack had done what his mother had asked?
Variations of Jack and the Beanstalk
Hands-On Activities
After reading Jack and the Beanstalk with your little ones and completing some of the activity pages, choose one or more of the activities below to bring the story to life.
Teaching Resources for Jack and the Beanstalk
Jack and the Beanstalk Snacks and Treats
These snacks and treats are super fun and go perfectly with a Jack and the Beanstalk theme. I was stumped coming up with more ideas. If you have a great one, leave a comment and share it with us.
Jack and the Beanstalk Printable
After reading the story with your little ones, print out these fun printable Jack and the Beanstalk learning pages. They are written for early learners. Inside this printable learning pack, you'll find the following activities:
Color page
Handwriting practice
Copywork
Skip counting
and more!
The Jack and the Beanstalk Storybook Activities are ONLY available to Embark on the Journey subscribers. Click the button below, enter your information, and then check your inbox for your printable.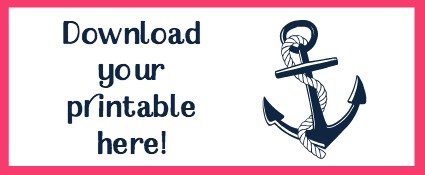 Related Posts