Fee-fi-fo-fum, I smell a good book coming up! I've always loved the story of Jack and the Beanstalk. I love when a less-than-good choice (trading a cow for a handful of beans) has a good outcome (discovering the goose that lays golden eggs in the giants castle).
Really, Jack was just trying to be helpful. And, when I picture the story in my head, I picture Mickey Mouse as Jack. Mickey makes a great story even better.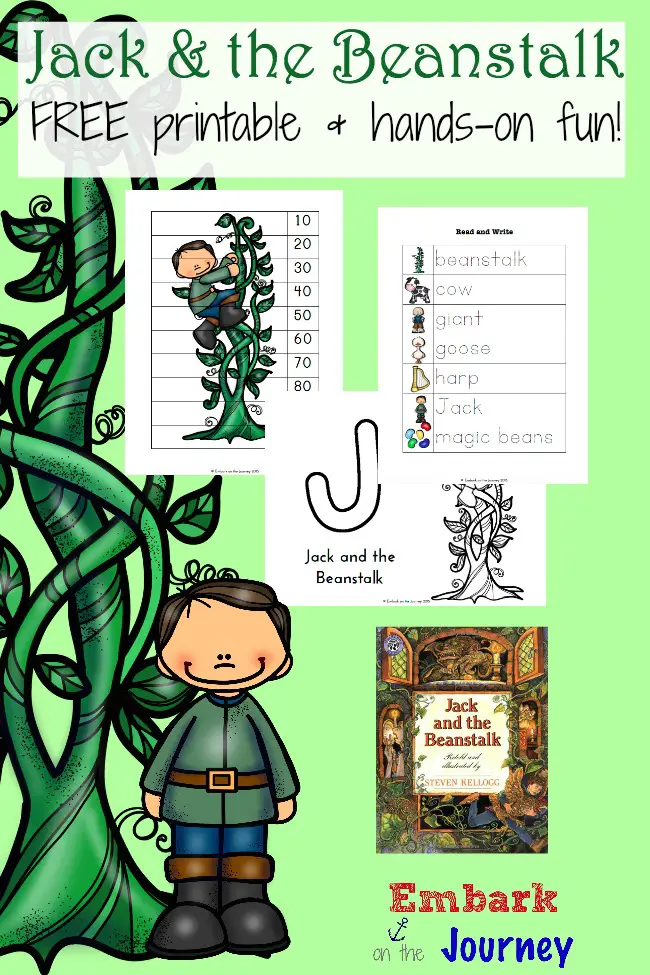 Jack and the Beanstalk
Hands-On Activities
After reading Jack and the Beanstalk with your little ones and completing some of the activity pages, choose one or more of the activities below to bring the story to life.
Snacks and Treats
These snacks and treats are super fun and go perfectly with a Jack and the Beanstalk theme. I was stumped coming up with more ideas. If you have a great one, leave a comment and share it with us.
Jack and the Beanstalk Story Books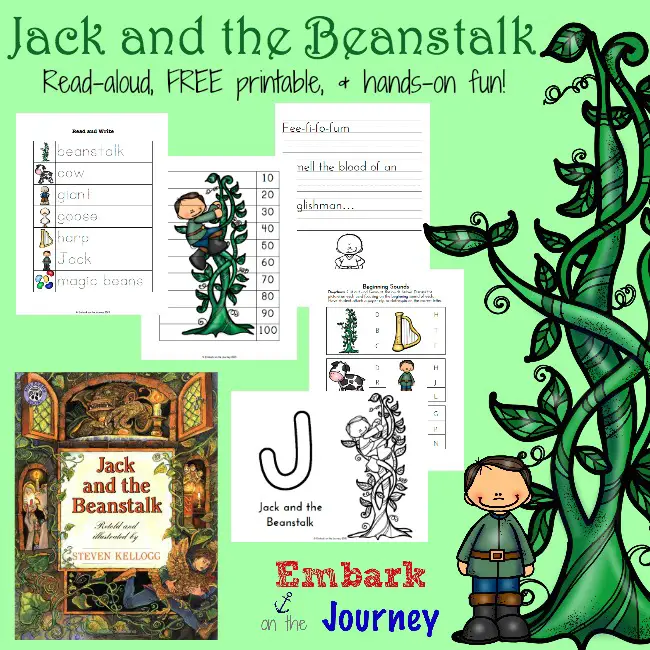 Jack and the Beanstalk Printable
This PreK-K printable is packed with so many fun activities! Inside, you'll find the following:
Color page
Handwriting practice
Copywork
Skip counting
and more!
To download your free printable pack, please enter your information below. You should receive your download link within the hour. If, after an hour, you have not received your link, please contact me and we'll figure it out together.
Please note that your link will expire in 72 hours, and it can only be downloaded twice. Be sure to download and save it once it arrives in your inbox.
More Jack and the Beanstalk Fun
Related Posts