How do you inspire kids to read? 
This is something I have worked on since before my kids were even born. I read to my pregnant belly, and I filled bookshelves and baskets with board books and some of my own childhood favorites.
I read to my kids throughout the day and every night before bed. I have one avid reader, one who loved books early but lost interest in his teens, and one who was a late reader and didn't develop a love for it until he learned there's knowledge to be found in the pages of a book.
If you, too, aspire to inspire a love of books in your children, try these nine simple ideas.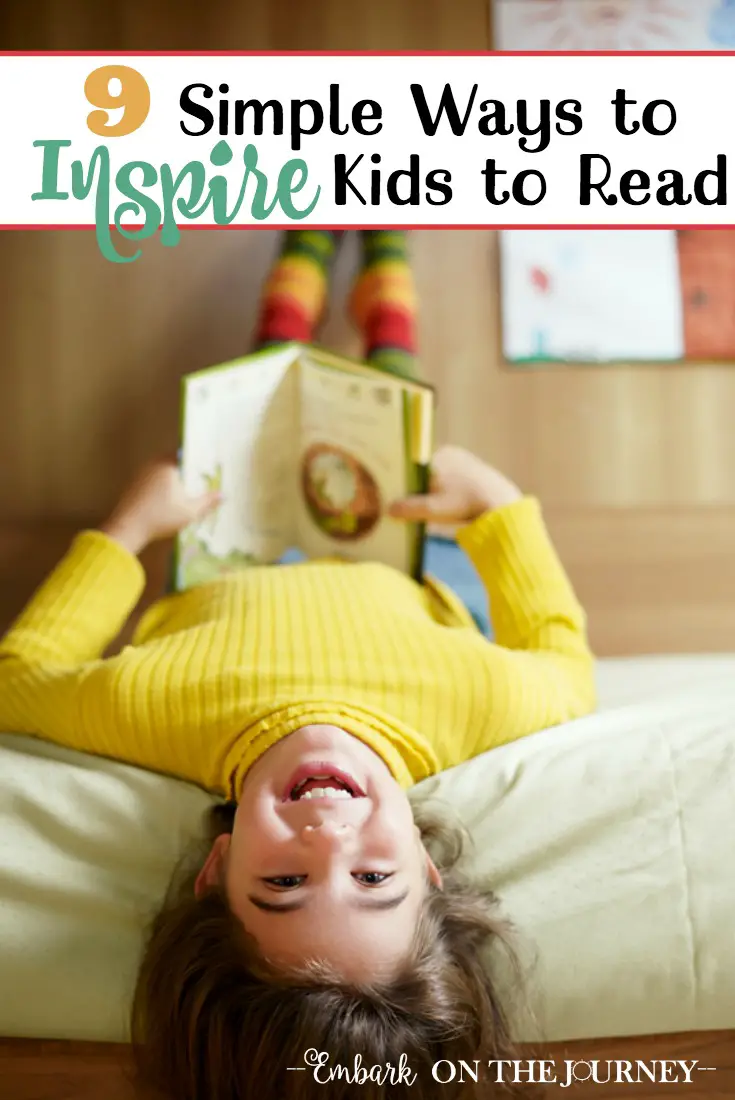 Inspire Kids to Read
Surround your children with books. Kids are interested in the things around them. Put a basket of books in the living room. Fill a bookshelf in the playroom with good books. You may even want to put some picture books in the kitchen for little ones who finish dinner early. Be sure there are books in your child's bedroom, too.
Read to them. Read to them a lot. Read to them every day. Read to them more than once every day. Don't stop reading to them once they learn to read. Our read-aloud time is still my middle schooler's favorite part of our homeschool day.
Give them a place to create. Some kids are inspired to create a piece of art or a LEGO structure based on a book they've just read or heard. Create a space where they can have basic art and/or building supplies near a book basket or shelf. Then, when they're inspired, they can get creative.
Point out real-world reading opportunities. Show reluctant readers that not all reading involves a book. They have to read video game instructions, the guide on the cable box, store names, and cereal boxes.
Visit the library regularly. My kids got library cards as soon as they could write their names. They were allowed to check out as many books as their age – 3 books for a 3yo, 7 books for a 7yo, etc. Kids love being able to browse the library shelves and fill their book bags with stories that interest them. When they pick the book out and bring it home, kids are more likely to read it.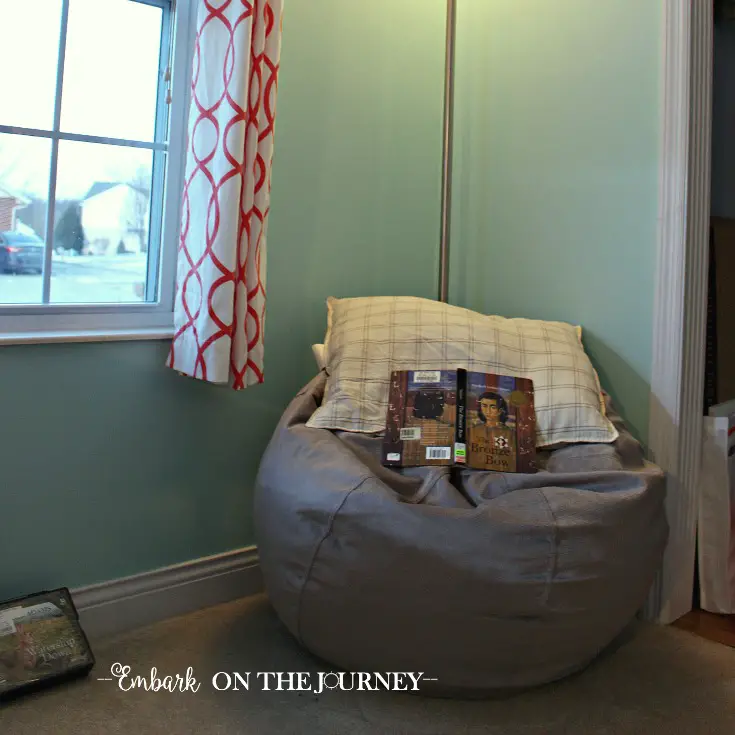 Create your own story. Purchase blank books, and let kids create their own books. They can use magazine pictures or stickers or illustrate the pages on their own.
Let them see you read. Show them that reading is fun by letting them see you read. I have books all over the house – on my nightstand, on the kitchen counter, on my school desk, and even in the car. I read while I eat a sandwich at lunch. While I'm waiting for ballet class to end, I read a few pages in my book. At the pool in the summer, I read while my teens are splashing around.
Listen to audiobooks. We love to listen to audiobooks in the car. Sometimes, I switch out an audiobook for our current read-aloud, too. Struggling readers may enjoy listening to stories they can't yet read fluently.
Create an inviting space for them to read in. Over the years, we've had various reading nooks in our home. Three years ago, the favored place was in the clubhouse in the backyard – until the wood bees invaded. Last year, it was a round chair with a wooly cover that Em could sink into with a good book. Now, however, it's her Venice Lounger and Lilypad pillow from Brentwood Home!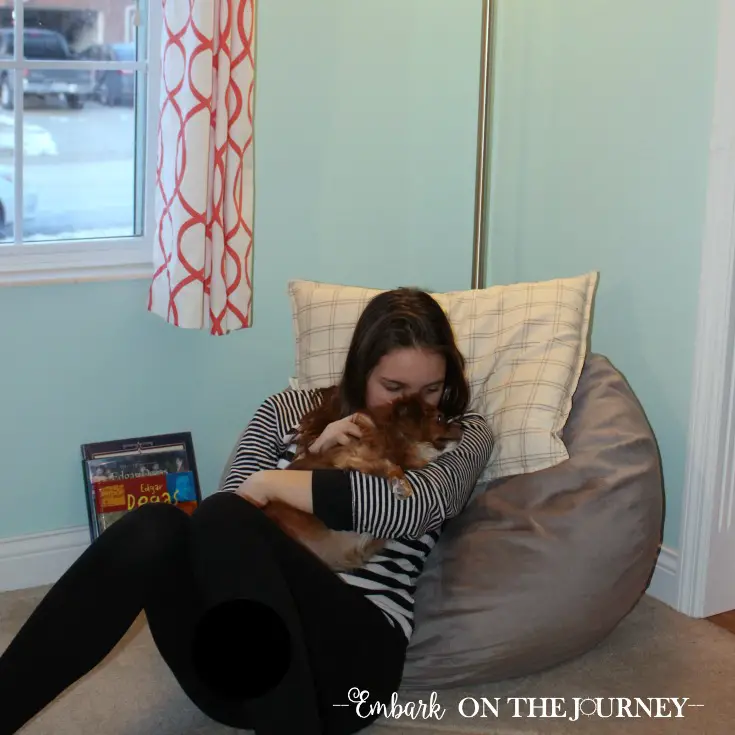 I love that the Venice Lounger is filled with nontoxic polyurethane materials, while Emma loves the gel memory foam. She says her favorite thing is to sink into the lounger with her book and then watching it pop back into its regular shape when she gets up.
The Lilypad pillow is perfect for kids. It's smaller than a regular sized bed pillow. It's stuffed with kapok (a down alternative) and covered with an organic cotton cover. It's the perfect addition to a cozy reading space.
Want a jump start on creating an inviting reading corner to inspire your kids to read?
One of my readers will receive a FREE Kids Space Bundle from Brentwood Home! You will receive a Venice Lounger and Lilypad pillow of your own!
Giveaway begins on 1/9/17 at 12:01 am EST and ends on 1/16/17 at 11:59 pm CST. Must be 18 years or older, open to residents of the US only. 
Related Posts
​

I received a Kids' Space Bundle from Brentwood Home in order to facilitate an honest review. All opinions are my own.