Do you read aloud to your children? If you've followed my blog for any length of time, you already know that I do read aloud every day. Actually, I typically read aloud several times each day.
We have four read-alouds going at any given time. I have a "general" read-aloud that I start our day with. This is typically a classic that I want Emma to have experienced. Over the years, I've read Pollyanna, The Railway Children, Little Women, The Secret Garden, Anne of Green Gables, The Ballet Shoes, and Lassie Come Home. Before reading those books to Emma, I had never read them myself.
I love this time each morning when we can explore new books together.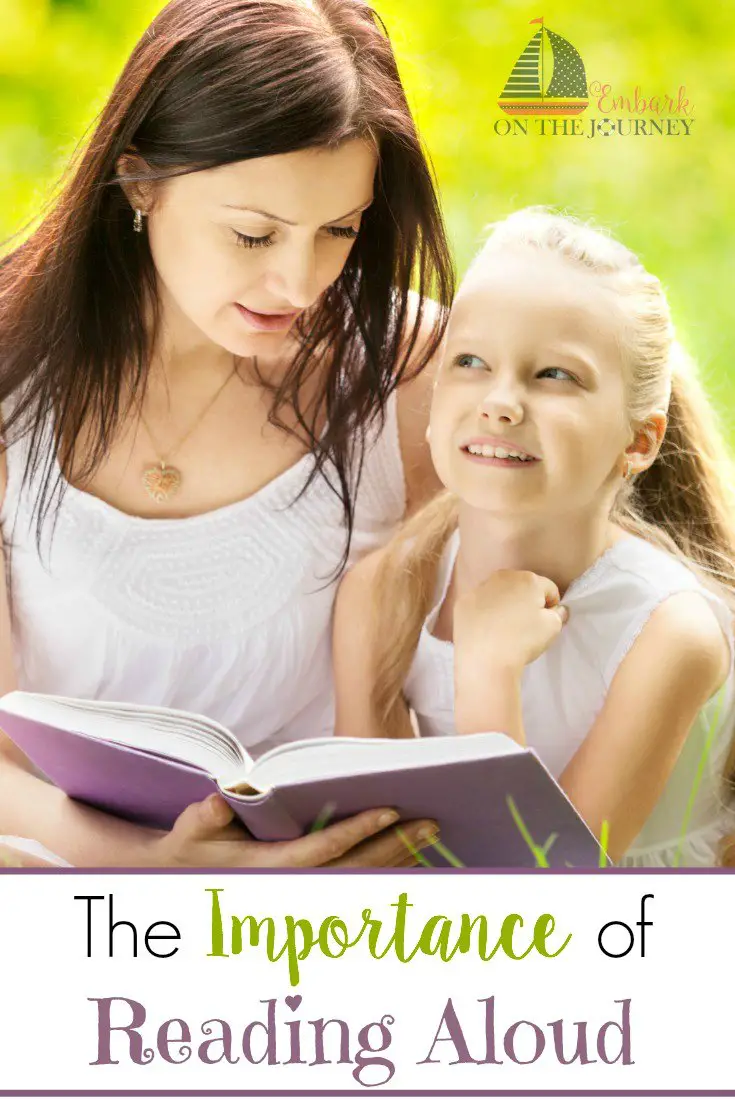 The Importance of Reading Aloud
There are many benefits to reading aloud – even after your child can read on their own. Children can build their vocabularies just by listening to mom and dad read to them. The reason why is that they can comprehend what they hear long before they can read it themselves. I frequently read books above my kids' grade levels in order to challenge them.
Books allow us to explore cultures and situations that we might not encounter in our own communities. We can get a glimpse of how others live, and encounter experiences outside our norm.
They get exposed to books they might not choose to read on their own. The Secret Garden is one book I can think of that Emma just couldn't get into on her own. She doesn't do well with books that have an old English dialect in them. She gets so hung up on trying to decipher the conversation that she can't enjoy the storyline. However, she begged for 'one more chapter' every time I picked this up to read to her. When she didn't have to decipher, she was able to get into the story and couldn't get enough of it.
When children listen to us read aloud, they are building their concentration skills. They don't have to be still, but they have to be quiet so they can focus on the story. Emma loves to color while I read out loud. My boys enjoyed playing with play-doh or building with LEGOs. I found they could listen longer if their hands were busy. If not, they tended to zone out.
Discussing the books we read also helps kids build comprehension skills. Many times, we have finished read-aloud time deep in discussion about the selection I just read. It's a great way to check in and make sure your kids are really focused.
With so many choices out there, where do find you find good books? In addition to the Sonlight catalog and online sites like Ambleside Online, I have found these books helpful in putting together our annual read-aloud lists


Do you still read-aloud? I love it and so does Emma!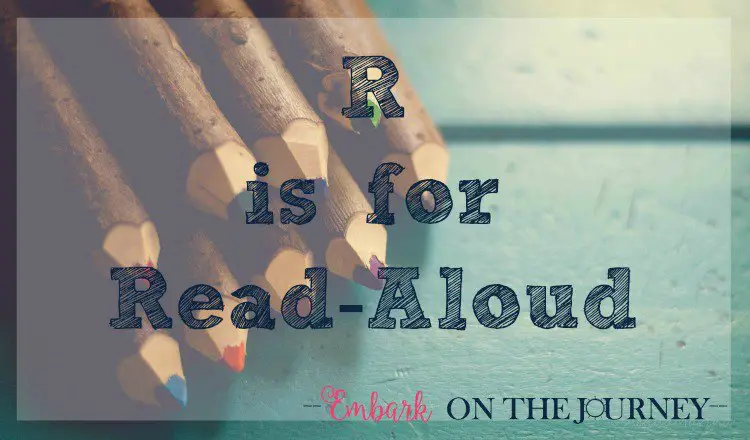 This post is part of my ABC's of Homeschooling series! To read the entire series, visit my ABCs of Homeschooling page. I'll add to this page each day as the posts go live.