Years ago, I spent weeks putting together a Christmas Around the World Unit Study to use with Emma. I scoured the library for books to read for the countries I wanted us to study. I searched all over the web (this was pre-Pinterest) for crafts to make and foods to prepare. I wrote down notebooking ideas and gathered some geography pages. It was a lot of work!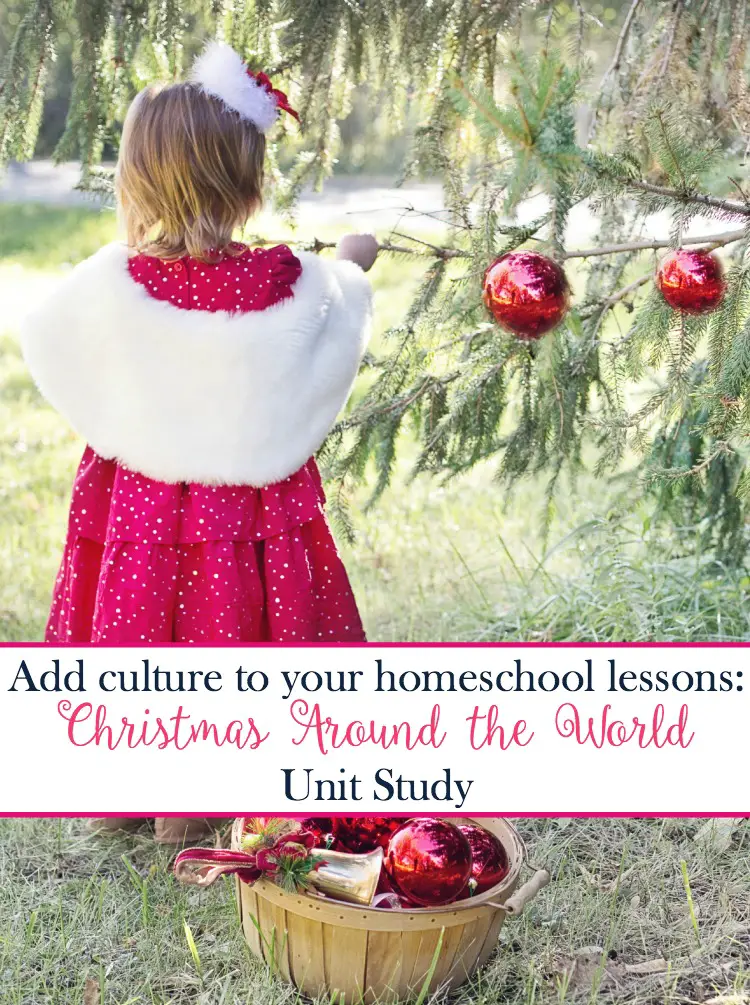 I wish I had had access to a curriculum like Katie Hornor's Christmas Around the World Unit Study back then. I would have saved myself many hours of searching for just the right activities and books to use with Emma.
Katie has done all the legwork! Her six-week unit study is packed with information about 30 different countries. Each country includes information about traditions and celebrations unique to it complete with internet links for more discovery. She has also provided a coloring page for little ones, notebooking pages for older students, and activity pages everyone can enjoy.
This unit study is great for taking a peek at how children around the world celebrate the birth of Jesus (or not). Because of variety of activities included in this unit study, you can cover writing, home economics, art, geography, and more making this the perfect resource for busy homeschool families looking for a way to study Christmas Around the World with multiple ages.
Yesterday, I released a fun new freebie that goes perfectly with this study. Did you see it? If not, you'll want to hop on over and grab your copy of my Children Around the World coloring and writing pages today. Whether you use them with a geography unit or missionary studies, that pack is full of pages for kiddos in PreK-Grade 5.
Then, check back tomorrow! I'll be sharing a great list of books to supplement your Children/Christmas Around the World unit!