Can you believe we're almost at the halfway mark for 2016? Summer is just around the corner, and many of you are wrapping up your homeschool year. However, I know that many more of you are gearing up for some summer learning.
Whether you homeschool year round or you just like to have a little learning fun all year long, you'll love this list of activities to add a little fun to the month of June.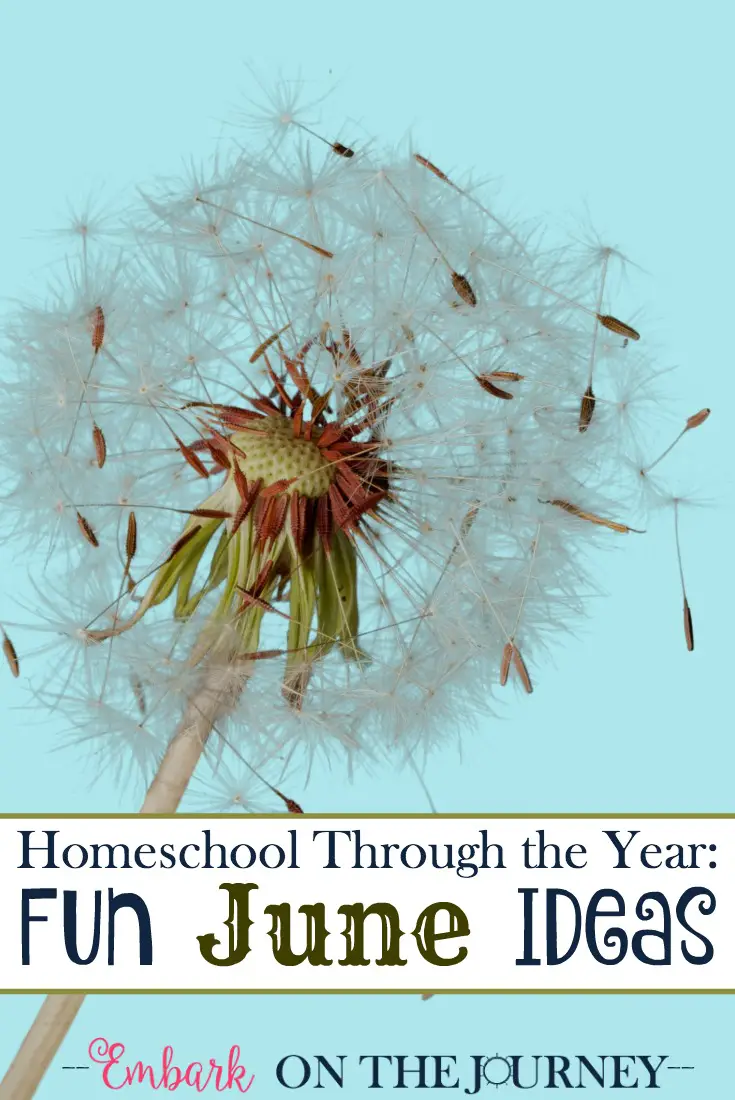 Homeschool Through the Year: June
June is National Candy Month!
This is a holiday Emma would celebrate all year long if I'd let her! That kid has a sweet tooth bigger than herself. Even if you choose not to celebrate by eating candy, you could decorate a gingerbread house (who says they are only for December!) or read a fun book about candy.
June 1 is Flip a Coin Day. This is a great day to work on tally marks with a fun heads/tails activity. You can use the worksheet in this month's printable pack. You can take this opportunity to do some hands-on money activities:
June 2 is National Donut Day. Several years ago, we bought this fun mini-donut maker. She loves getting up and making her own breakfast, and I love that I can know what's going in her food. Because these donuts aren't fried, they're a bit healthier than the ones we would buy at the donut shop. If you have one, you should check out these fun homemade donut recipes. Let your kiddos make breakfast (or help you make it) on National Donut Day!
June 6 is Yo-Yo Day. I don't know about you, but I never mastered the fine art of the yo-yo. If you're kids are more ambitious than I am, they might want to tackle some yo-yo tricks this summer. Here are some fabulous trick books that might help.
June 7 is Chocolate Ice Cream Day. In addition to eating chocolate ice cream for dessert today, your kids might love these activities, as well:
June 8 is Best Friend Day. Today, kids get to celebrate their best friends. Plan a playdate. Read about friendships. Here's a fun post I wrote about teaching about friendships with picture books. Kids will also enjoy filling out a questionnaire about their best friends. You can find a questionnaire in this month's printable pack.
June 9 is Donald Duck Day. Celebrate Donald Duck day with a fun Donald Duck video and book basket.
June 14 is Flag Day. Let your little ones color a picture of the American flag while you read one of the books on this Flag Day book list.
June 17 is Eat Your Vegetables Day. Today's a great day to talk to your kids about healthy eating. They'll enjoy this fun printable to go along with Gregory, the Terrible Eater
.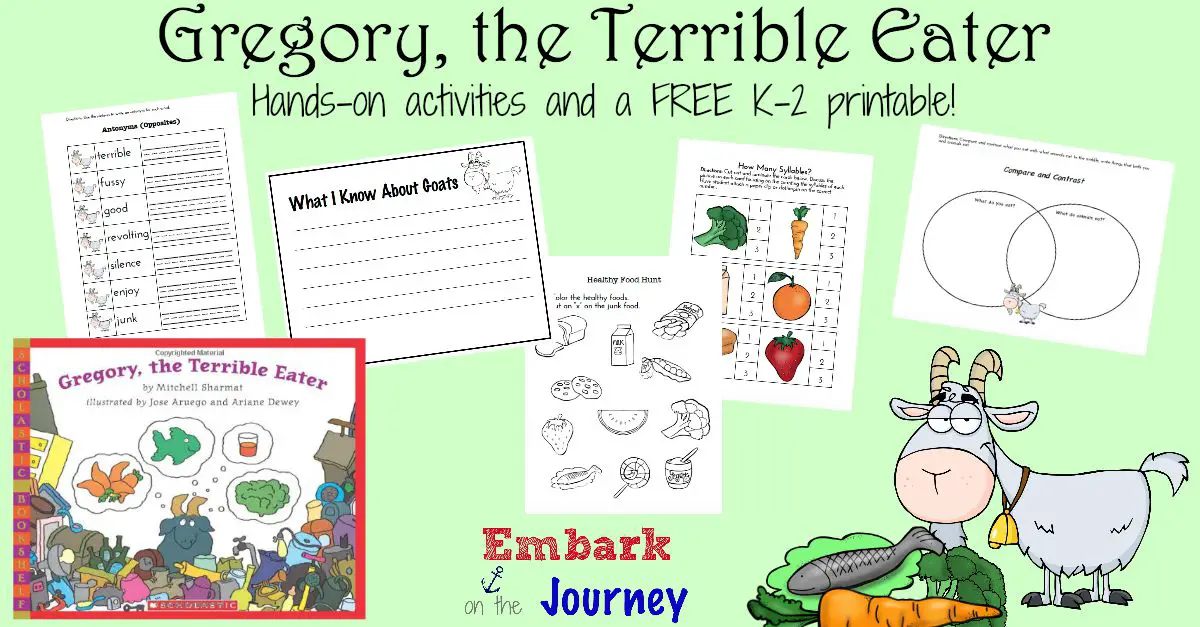 June 18 is World Jugglers Day. Like the yo-yo, I never mastered juggling either. Well, I can juggle two balls, but my kids tell me that doesn't count. Here are some fun books that can teach your kids how to juggles should they try to master that over the summer.
June 25 is Log Cabin Day. Today, let your kids build with Lincoln Logs
. Help them make a log cabin out of pretzel sticks or craft sticks. Let them learn about Abraham Lincoln, too, since many associate Lincoln with log cabins. I've included an Abraham Lincoln notebooking page in this month's printable pack as well as a page where students can draw a picture of their log cabin creations.
June 26 is Forgiveness Day. Today's a great day to teach your kids about forgiveness. Have they wronged someone? Encourage them to ask for forgiveness. Have they been wronged by someone? Encourage them to forgive that person (even if they haven't asked for it). I've included to letter-writing pages in this month's printable. One for kids to write a letter of apology, and one for kids to write a note of forgiveness. (Neither letter has to actually be given to someone, but I find that my kids like to put their feelings on paper.)
June 28 is Paul Bunyan Day. Create a book basket full of different versions of Paul Bunyan's tall tale. Let kids use the Venn diagram in this month's printable to compare/contrast two of the stories. Then, let them color the enclosed picture of Paul Bunyan and his blue ox, Babe.
June 29 is Camera Day. Em wants to learn to take better pictures, and I've looked for posts that share photography tips for kids and teens. After going through the links below, your kids will enjoy the Photography Scavenger Hunt included in this month's pack.
---
Now that you've got your celebrations all planned out, take a look at this free printable pack I created to help you out. Your kids can use these activity pages as a brain break or to add a little learning fun to one of these special days.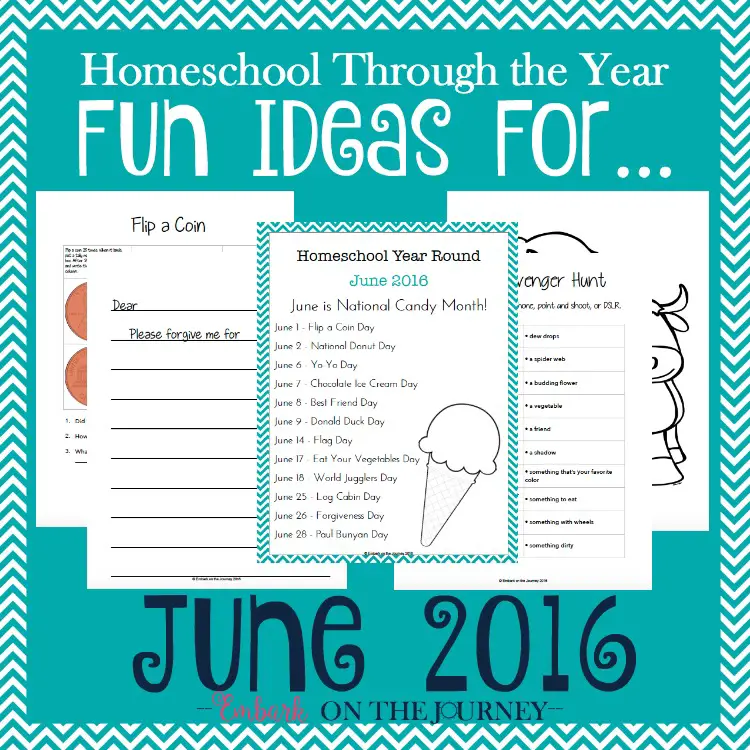 June 'Homeschool Through the Year' Printable
In this month's printable, you'll find the following activity pages:
June holiday chart
Letter templates for Forgiveness Day
Photo scavenger hunt
Paul Bunyan coloring page
and more!
To download your free printable pack, you must sign up to receive my emails. Enter your contact information below. You should receive your download link within the hour. If, after an hour, you have not received your link, please contact me and we'll figure it out together.
Please note that your link will expire in 3 days, and it can only be downloaded twice. Be sure to download and save it once it arrives in your inbox. Also note, these files will not open on a tablet or smart phone. You will need to open them from a PC or laptop. Enjoy!
[wp_eStore_free_download_squeeze_form id=109 button_text="Download Now"]