Do you have a picky eater? I do!
My picky eater will not eat veggies. She eats only a handful of fruits, and she's picky about her meats. Feeding her a balanced diet is certainly a challenge.
I loved reading Gregory the Terrible Eater
 to Emma when she was younger. We would laugh about how Gregory wouldn't eat what his parents wanted him to eat just like she didn't eat what I wanted her to. It didn't change Emma's eating habits, but we sure had plenty of giggles while we read the book.
This is a great picture book to add to your book basket when you teach about goats or healthy eating.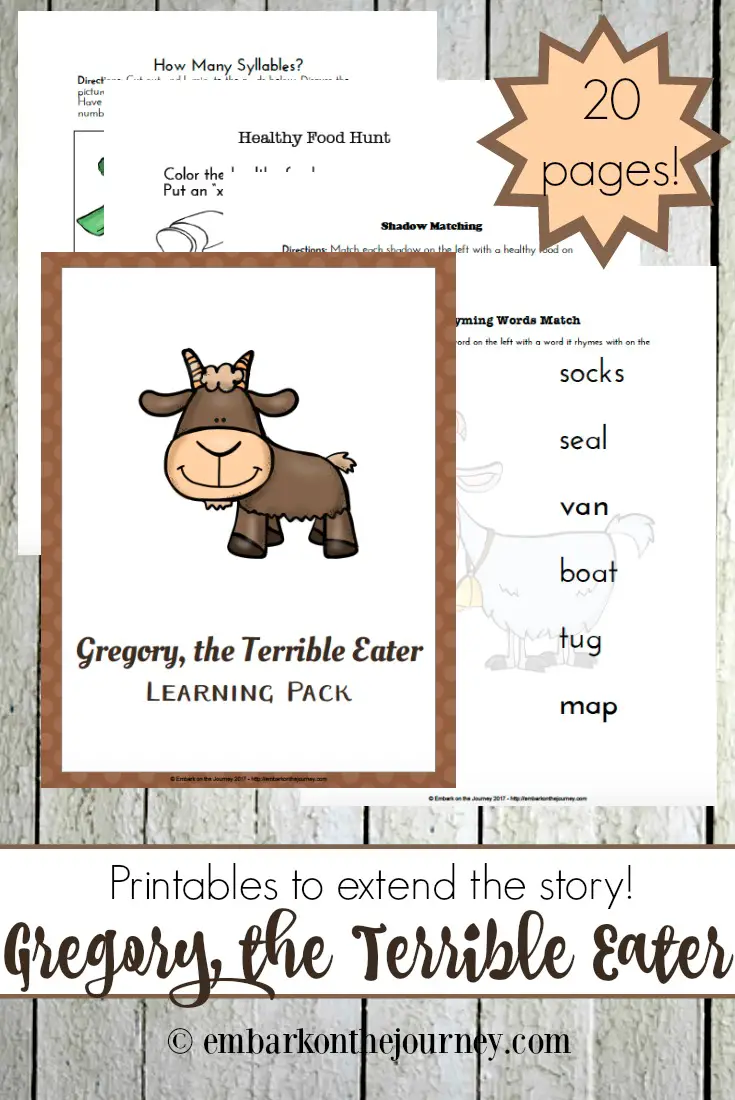 Gregory the Terrible Eater
Fun connections to make with the story:
Healthy eating: Gregory and his parents didn't agree about what was considered "good" food. How do you and your child agree and disagree about this? Is your child picky? Talk about healthy and unhealthy foods.
Goats: Learn about goats and life on a farm.
Parenting: Oftentimes, parents make decisions that children don't agree with. Children think their parents are "mean" or "don't love them." Parents, on the other hand, made decisions because they have a longterm vision kids can't see. They make decision because they want what is best for their kids.
Books to supplement this study
&
Hands-On Activities
After reading Gregory the Terrible Eater
 with your little ones and completing some of the activity pages, choose one or more of the activities below to bring the story to life.
Teaching Resources for Gregory the Terrible Eater
Magnetic Healthy Foods
Hand-Painted Wooden Food
Healthy Eating Game
Healthy Helpings Game
&
Download your printable.
After reading Gregory the Terrible Eater with your little ones, print out this fun learning pack. It's written for K-2 learners. Inside this printable learning pack, you'll find the following activities:
ABC order: Students will practice putting words in alphabetical order to the first letter.
Color and write: Students will color the image and write the words on the bottom of the page.
Opposites: Read the list of words, and write an antonym (opposite word) for each one.
Healthy food hunt: Color the healthy foods one color and unhealthy foods another.
and more!
This Gregory the Terrible Eater learning pack is ONLY available to Embark on the Journey subscribers. Click the button below, enter your information, and then check your inbox for your printable.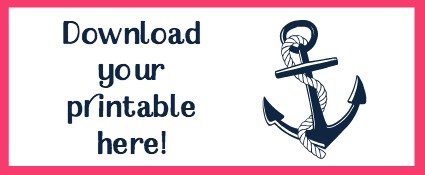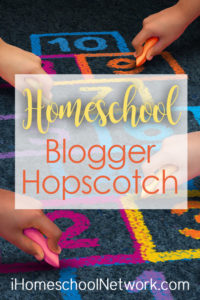 More Storybook Printables