When my kids were younger, I worked hard to instill an attitude of gratitude. Every night, when we said our prayers, we ended with "Dear God, thank you for…"
I encouraged the kids to thank God for three things each night. Of course, as it goes with kids, they were thankful for new toys, best friends, and a Sonic slush. But, I didn't worry about what they were thankful for.
My focus was on the fact that they were thankful. It's all too easy to get caught up in fight with a friend or a bad mood or a scraped knee. So, I encouraged them to end the day be being thankful for a favorite memory, a funny thing that happened, or a bandaid for scraped knees.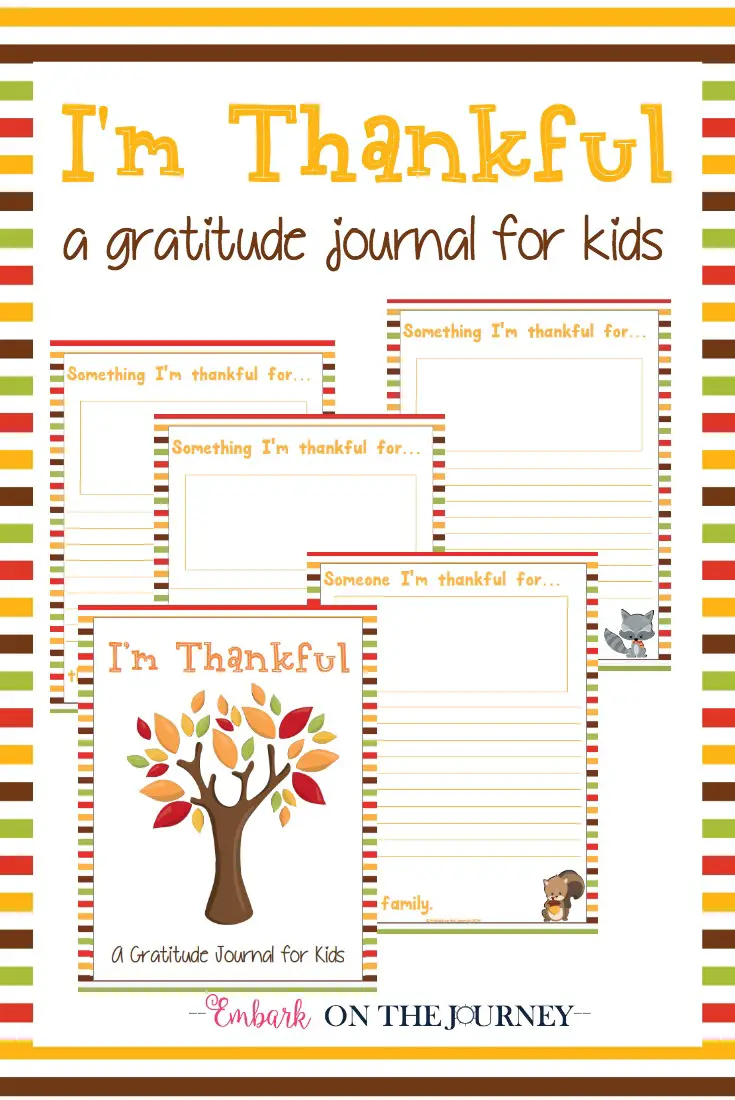 I'm Thankful: A Gratitude Journal for Kids
Now that Emma, 13, is dealing with a chronic illness, I find it all too easy to let that illness define our days. When she's having a particularly rough day, I encourage her to find three things to be thankful for. Today, though, it looks a bit different for her. Thank you for knee braces, ibuprofen, and great doctors. Or, thank you for being in the Nutcracker, volunteering at the animal shelter, and a dog who snuggles when she's stuck in bed.
As we head in to the Thanksgiving holiday, it's the perfect time to talk to your kids about thankfulness. Start a new tradition, if you don't have one already, of finding things each day to be thankful for.
To help you get started, I've created a Thankful Journal you can use with your kids this month. Encourage them to find something (or more than one thing) to be thankful for.
Store this journal away for years to come. It will make a great keepsake to pull out each year to reflect on the previous year. Then, print out a new one and start all over.
Related Posts