Welcome friends!
Today's gingerbread man printable is based on Eric A. Kimmel's version of The Gingerbread Man. However, there are so many versions of this story that you could use any that you can find at your local library.
There are so many fun things you can do with a gingerbread man theme that I actually had to write two posts! So, check back tomorrow for more gingerbread man printables.
Today I'm sharing books and games to supplement this theme. Tomorrow, I'll share crafts and other activities. Don't miss it!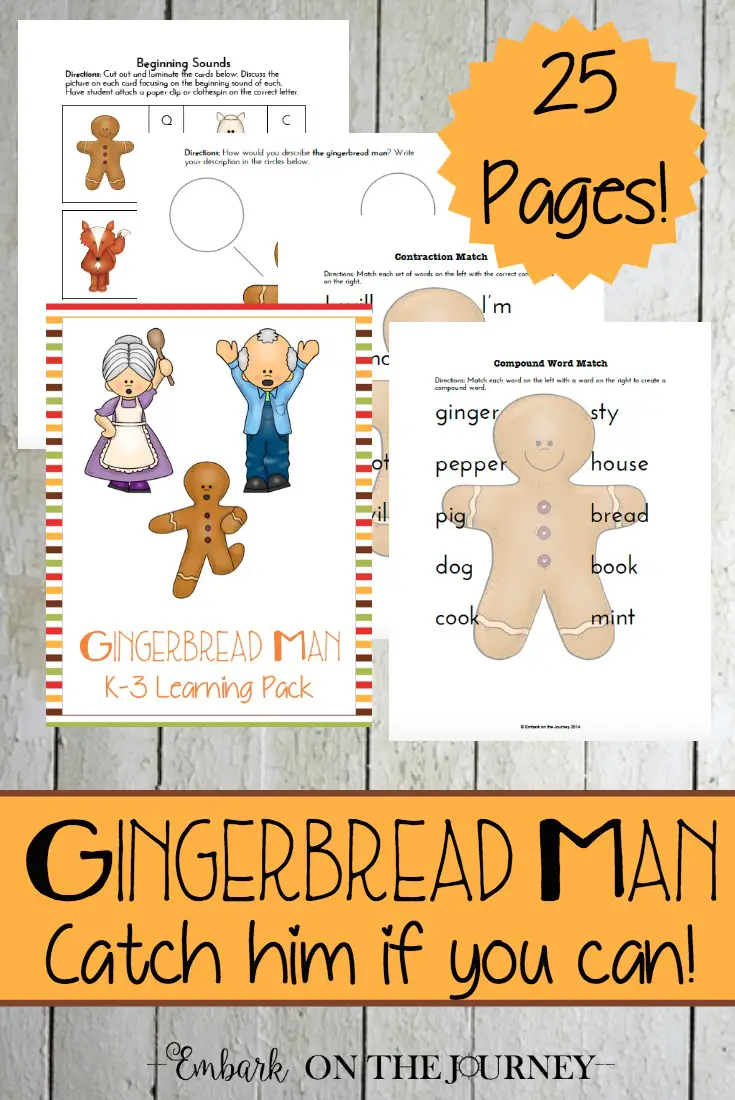 Gingerbread Man Printable
This 25-page Gingerbread Man themed pack is full of learning fun for your kiddos in grades K-3! Inside this pack you'll find:
ABC tracing chart
ABC puzzle cards – for matching uppercase and lowercase letters
Beginning sounds practice page
Describe the gingerbread man.
Compound words match
Contractions match
Letter "Gg" hunt
Handwriting practice pages
Copywork
Puppets you can print out and use to allow your child to retell the story.
Story elements – characters, setting, plot
Synonym practice
What else starts with…? phonics practice
This 25-page Gingerbread Man pack is only available to my subscribers. Please submit your information below, and then check your email for your download.
[wp_eStore_free_download_squeeze_form id=72 button_text="Download Now"]
Gingerbread Man Books
You can use any or all of the books shown above or any that you can find in your local library to complete this unit. Choose more than one to read, and use the Venn diagram (in tomorrow's pack) to compare and contrast the different stories. Or, compare and contrast the story version to a video.
Gingerbread Man Toys and Games

Related Posts: