If you know of a way to turn back time would you please let me know? For real! Superheroes as a theme were not big when my boys were little. We had Spiderman costumes and Hulk hands, but we didn't have all the Marvel movies and cartoons that are so very popular right now.
And, if I had put superheroes on their school papers… Oh my! I bet they'd have done their math and handwriting with no questions asked.
Though my boys are too big, I made these fun superhero math pages to share with YOU. I hope your kids have a blast!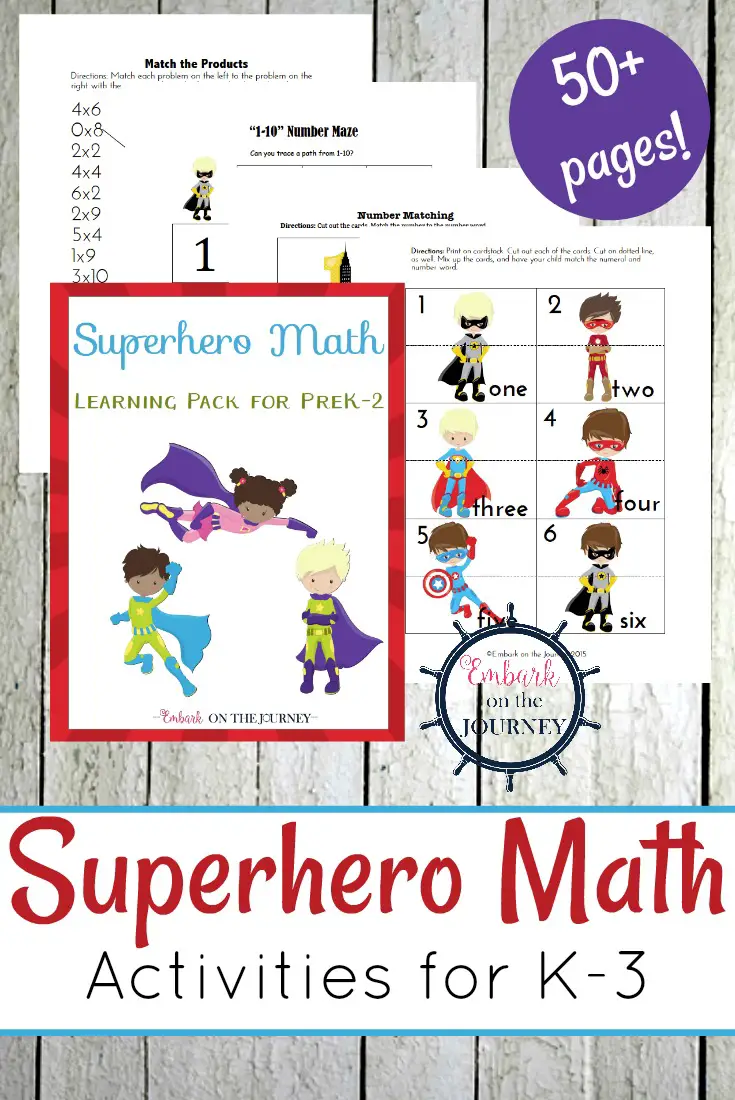 Superhero Math
Hands-On Activities
Of course, you could carry on the superhero theme with these fun hands-on activities: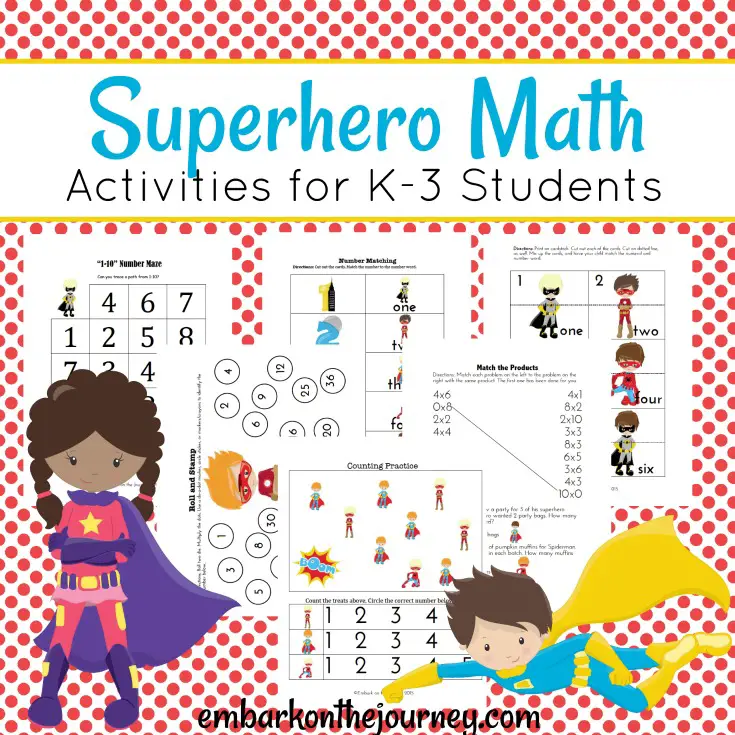 Super Hero Math
This printable is jam packed with over 50 math pages for kiddos in grades PreK-2. Inside, you will find activities to help your little learners with the following skills:
number recognition
number words
sequencing
skip counting
counting
adding
subtracting
multiplying
and more!
To download your free printable pack, please enter your information below. You should receive your download link within the hour. If, after an hour, you have not received your link, please contact me and we'll figure it out together.
Please note that your link will expire in 72 hours, and it can only be downloaded twice. Be sure to download and save it once it arrives in your inbox.
[wp_eStore_free_download_squeeze_form id=53 button_text="Download Now"]
Enhance Your Learning Time
If you're looking for more fun for your superhero-themed learning plans, check out my top picks from Amazon!
Super Hero Books
Educational Tools
More Printables to Enjoy