As I type this post, I'm listening to it rain outside. I love these spring thunderstorms. My flowers and grass get the water they need. Kids are squealing as they ride their bikes in the rain.
This is the perfect season to teach your little ones about rain and clouds and weather. In addition to the FREE printable I've created just for you, check out the activities and books I've rounded up to enhance a Spring Showers unit study!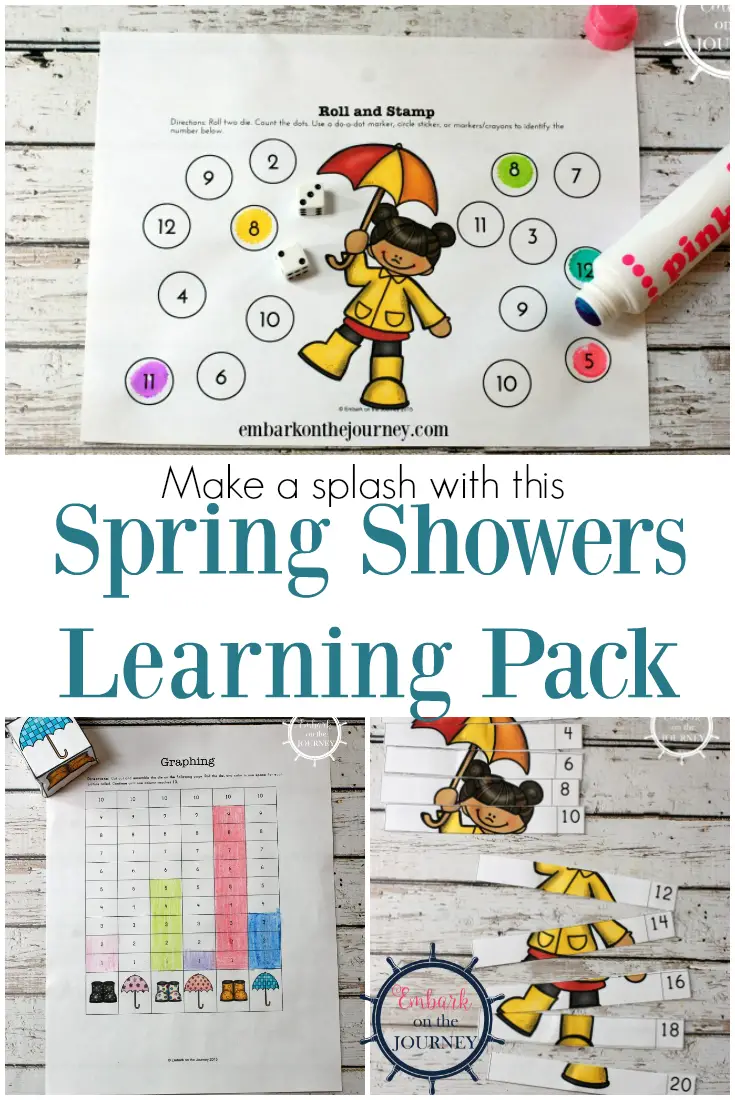 Spring Showers Printable
All you'll need to complete these activity pages is dot markers, glue sticks, pencils, and crayons. If you have a laminator, you may want to laminate a few pages, as well.
I love this fun new Spring Showers printable pack that is geared toward learners in preschool – grade 2. It's jam-packed with activities that are perfect for this time of year.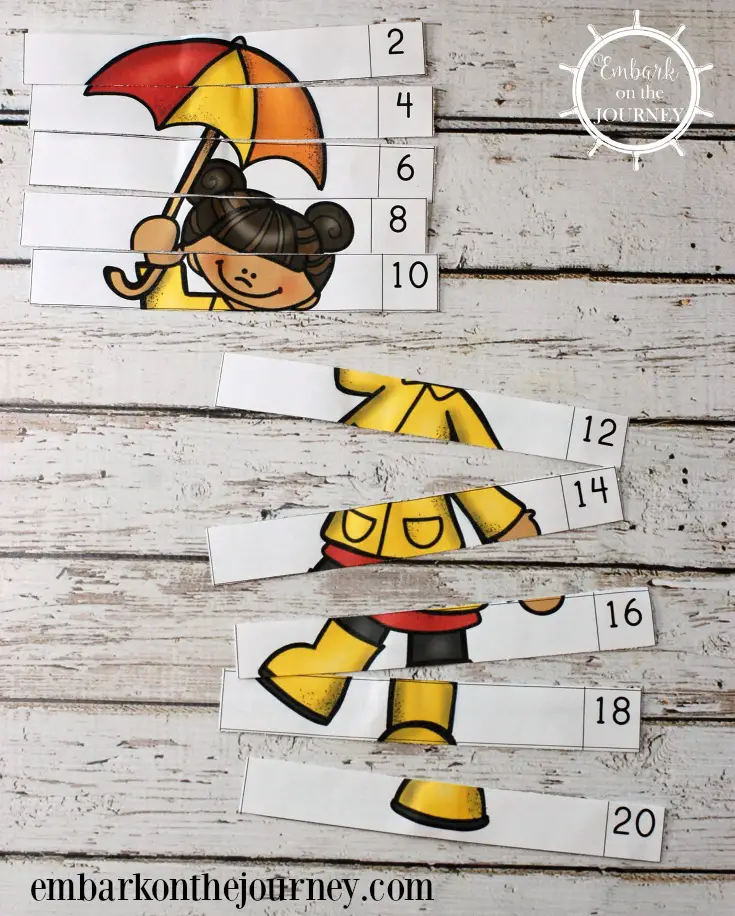 In this Spring Showers learning pack, your children will enjoy the following activities:
ABC matching cards
Color identification page
Skip-counting puzzles
Letter identification
Graphing practice
Handwriting practice
Sorting mat
What comes next?
Coloring pages
and more!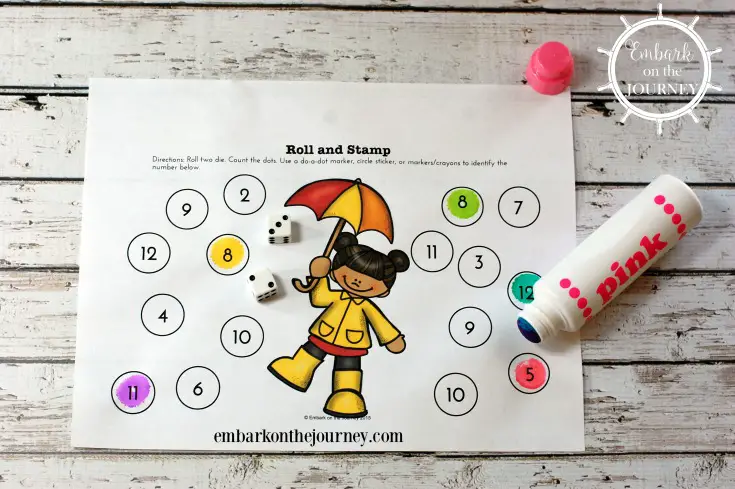 Tips for completing the activities included in the Spring Showers learning pack:
Laminate the ABC matching cards for durability.
By laminating the "color the rain boots" page or putting it in a page protector, your kids could use dry erase or wet erase markers to complete it. Then, they can wipe it clean and do it again.
Laminate the skip-counting puzzles for durability. I suggest storing them in separate baggies so they don't get mixed up and confuse young learners.
If you don't have dot markers, you can use circle stickers or just crayons/markers to complete the letter hunt.
Like the coloring page noted above, putting the handwriting pages in a page protector or laminating them allows them to be used over and over again.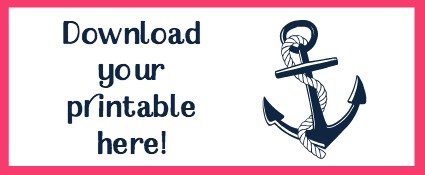 Rain Activities and Crafts
Bring your lessons to life with these fun hands-on activities and crafts:

10 Fun Books About Rain

Rain | Blue sky. Yellow sun. White clouds. Then, suddenly, gray clouds. Gray sky. RAIN. Using bold graphics and few words, Rain explores concepts like weather, colors, and a changing landscape. It's a book for very young readers to enjoy and learn from, rain or shine.
Bringing the Rain to Kapiti Plain | The rainy season is late and the plains of Africa are brown and dry. A herdsman named Ki-pat helps to bring the rain.
Rain | Drip, drop, plop, rain falls from the sky. Rain turns dirt into mud and makes puddles on sidewalks. It also helps flowers grow. But where does rain come from? The answer is at your fingertips.
Down Comes the Rain | After rain comes down, the sun comes out and dries the puddles. But the water isn't gone. The heat from the sun has turned it into water vapor-it has evaporated. Eventually, this moisture in the air condenses to form new clouds. Soon the rain will fall again.
Splish! Splash!: A Book About Rain | While investigating rain, learn about the water cycle and problems with rain, including droughts and floods.
Let It Rain | The snow is melting, flowers are blooming, and a light rain is falling. Spring is finally here!
Raindrops Fall All Around | April showers bring May flowers! Lyrical, rhyming text takes young readers on a journey with furry and feathery friends to experience springtime rain.
Red Rubber Boot Day | From the creators of Mud comes this joyous celebration of the delights of a rainy day.
Rain Feet | A very young boy in a yellow slicker enjoys playing in the rain.
Come On, Rain! | "Come on, rain!" Tess pleads to the sky as listless vines and parched plants droop in the endless heat. Up and down the block, cats pant while heat wavers off tar patches in the broiling alleyway. More than anything, Tess hopes for rain. And when it comes, she and her friends are ready for a surprising joyous celebration….
Related Posts