We love Christmas movies in my house. Well, let me rephrase that. Emma and I love Christmas movies, and my guys humor us. Last week, I shared with you our love of all things Nutcracker – the ballet, the movies, the picture books. It doesn't matter. We love it!
We also love A Christmas Carol
. We watch several different movie versions throughout the holiday season. However, I have to admit that I have never read the book. I plan to change that this year. I intend for it to be our Christmas read-aloud this year. Actually, we'll listen to the audiobook version
on our way to and from Nutcracker rehearsals for the next few weeks. There are so many versions of A Christmas Carol
that it should be fairly easy to find one to meet your reader's needs should you decide to read it, as well.
Once we've listened to the book in its entirety, we'll watch the Jim Carey version of the movie
. From there, we'll compare and contrast the book and the movie. I'm hoping to have some lively conversations about the book as we listen to it. In addition, I'll have Emma complete several of the pages from this printable pack that I created. There are pages for all ages, and I'll have her work through the older pages throughout the month.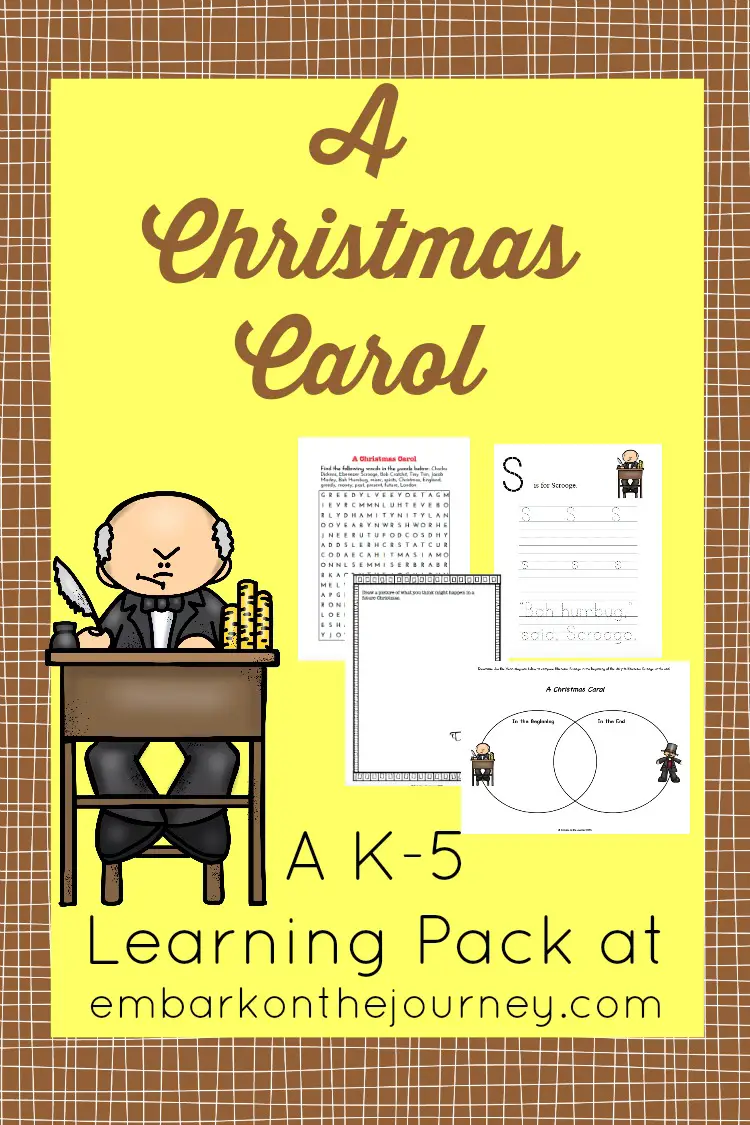 A Christmas Carol Printable
I have created a free learning pack based on A Christmas Carol! With over 40 pages, your kids can enjoy hours of learning fun with the activities included in this pack. In addition to the Venn diagram I mentioned above, you'll also find:
3-part cards
Character studies
Skip counting practice
Handwriting practice
Venn diagrams
Writing prompts
and more!
To download your free printable pack, please enter your information below. You should receive your download link within the hour. If, after an hour, you have not received your link, please contact me and we'll figure it out together.
[wp_eStore_free_download_squeeze_form id=62 button_text="Download Now"]
A Christmas Carol Books
"A Christmas Carol" and "Scrooge" Movies
Other resources and activities: