Fall is just around the corner. The temperatures are beginning to drop. The apples are ripe for picking. I'm dreaming of making apple crisps, cinnamon apples, and applesauce. We love trying different varieties of apples and comparing the way they look and taste.
I've created a fun apple-themed printable pack for you to use with your little ones.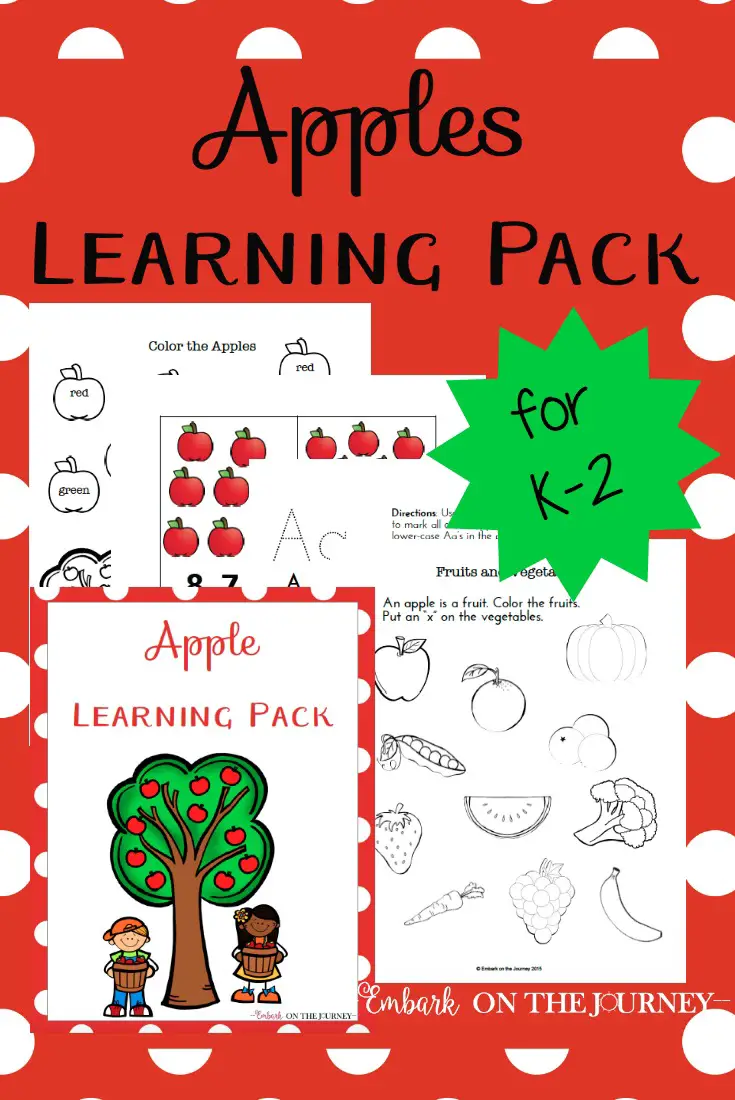 Apples
Hands-On Activities
After reading several apple books (see my list below) with your little ones, choose one or more of the activities below to bring the books to life.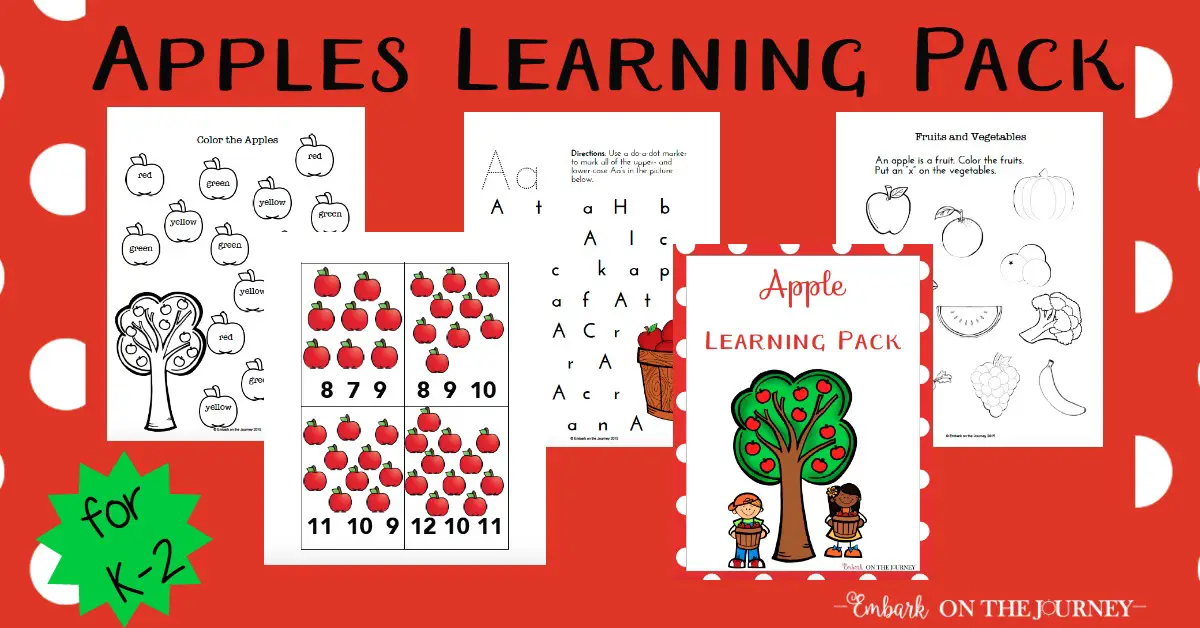 Apple Printable
Inside this fun apple-themed printable pack for K-2, you'll find the following activities:
4-part puzzles
Counting practice
Color by color word
Draw & write
Find the Aa
Handwriting
Fruit and veggie sort
Phonics
Write a sentence
and more!
This apple-themed learning pack is available only to my subscribers.
Enhance your apple-themed lessons:
If you're looking for more fun for your apple-themed learning plans, check out my top picks from Amazon!
Apple Books
Educational Tools for Kids
Apple Counters to sort, count, and classify