Amelia was an aviation pioneer. She was the first woman to fly solo across the Atlantic Ocean. She disappeared in July 1937 while flying over the Pacific Ocean.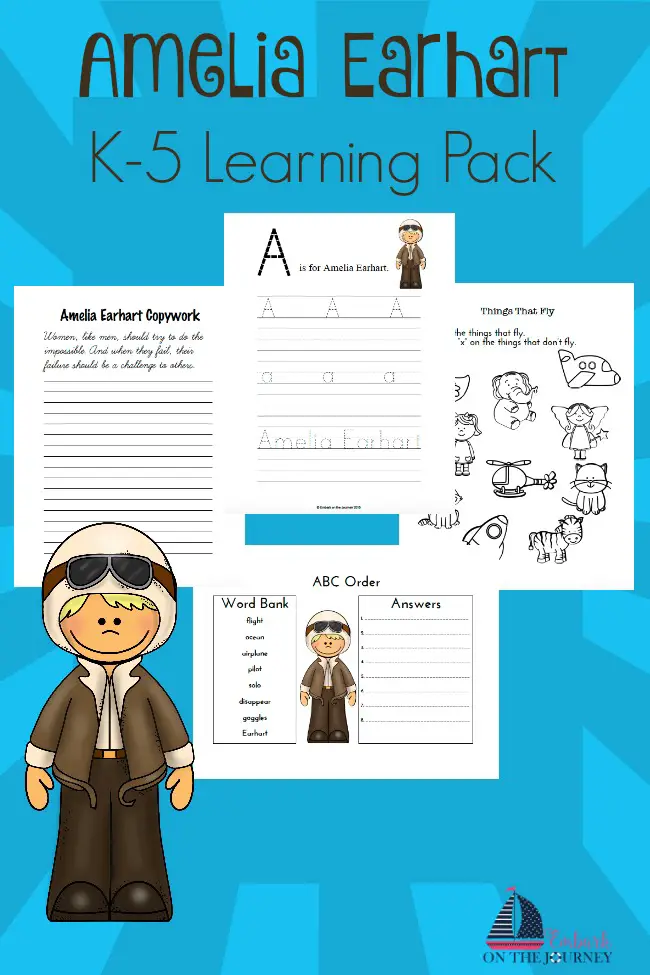 Amelia Earhart
Hands-On Activities
After reading several books about Amelia Earhart and airplanes (see my list below) with your students, choose one or more of the activities below to bring the books to life.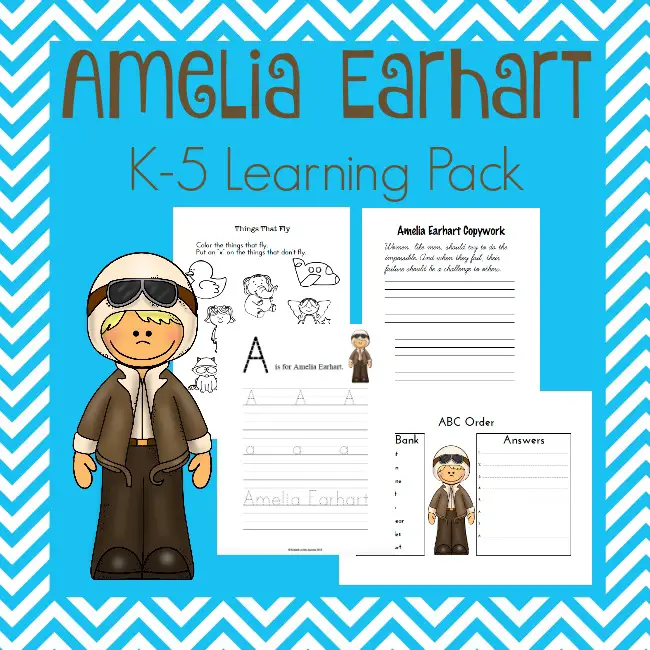 In this fun printable pack, you'll find the following activity pages:
Copywork pages for all ages – print and cursive
Writing prompt
Draw and write
Characteristics
Fact and opinions
Report forms
Word search
Color pages
and more…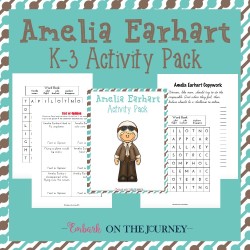 Amelia Earhart Learning Pack
March is Women's History Month. Celebrate the life of Amelia Earhart with this fun activity pack geared for students in grades K-3.
Enhance your Amelia Earhart lessons:
If you're looking for more fun for your Amelia Earhart learning plans, check out my top picks from Amazon!
Amelia Earhart Books
Airplane/Flight Books
Educational Tools for Kids
In the Sky Toob
Amelia Earhart minifig
Other Famous People Posts: