Can you believe Valentine's Day is just around the corner?
It seems that the department stores had their Valentine's decor on the shelves before my Christmas decorations were down.
So, I was inspired to create a brand new printable for you! This 40-page printable pack is geared for little learners in grades PreK-1.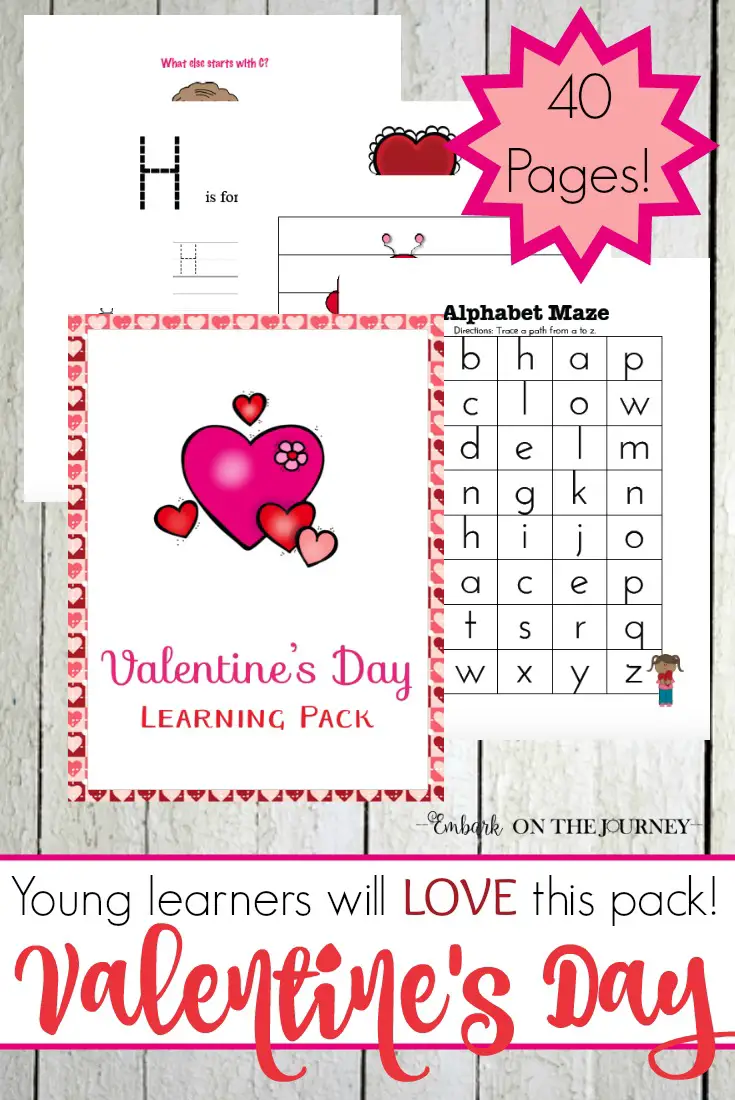 Valentines Day Printable
With over 30 activities for your little learners in grades PreK-, your kids will be entertained for hours! Inside this free printable pack, you'll find activities such as
ABC and number tracing charts – Great for handwriting practice. Laminate these pages, and let kids practice over and over.
ABC puzzle cards – Laminate these cards, and cut them in half. Mix up the cards, and have children match uppercase and lowercase letters.
Alphabet and number mazes
Color recognition practice – Reinforces colors and color words
Candy heart sorting mat – Kids will sort candy conversation hearts onto the appropriately colored heart on this mat.
Skip counting puzzles – Skip count by 1's, 2's, 5's, and 10's.
Handwriting practice – Practice writing the letters Hh and Vv.
Odd and even sorting mat – Cut out the odd/even cards. Have children sort hearts numbered 1-10 on the appropriate card.
Simple sudoku – Simple 4×4 board
Word search – For the older kids
and more!
Books about Valentine's Day
Juliet the Valentine Fairy
There Was an Old Lady Who Swallowed a Rose
The Valentine Bears
Junie B. Jones and the Mushy Gushy Valentime
&
Valentine's Day Resources
Valentine's Day Bingo
Valentine's Day Kids Bundle
Valentine's Day Bookmarks
Valentine's Day Stickers
&
Download your Valentines Day printable.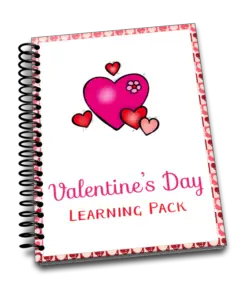 The Valentine's Day Learning Pack is ONLY available to Embark on the Journey subscribers. Click the button below, enter your information, and then check your inbox for your printable.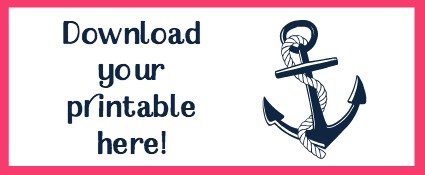 Related Posts