This week is Fire Safety Week.
Little ones love learning about fire fighters making it a great week to study community helpers, as well.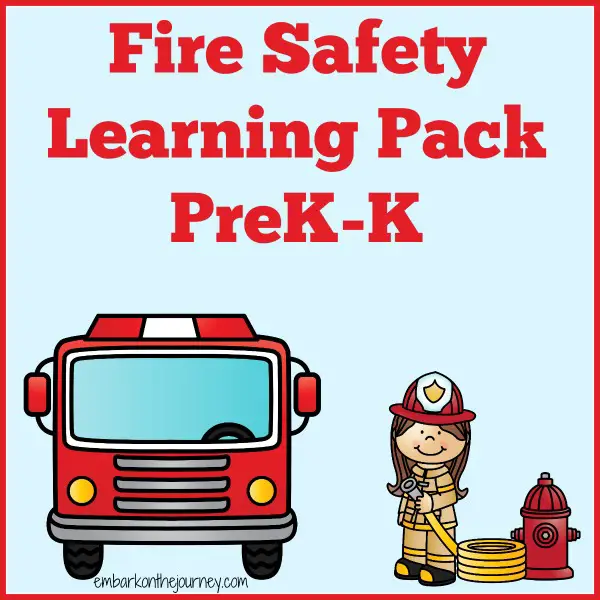 I have created a wonderful printable pack for young learners. This FREE pack is full of alphabet and math activities to help your child practice their letter and number recognition skills.
Included in this FREE activity pack, you will find:
Tracing Pages
There is a letter tracing page as well as a number tracing page. This will allow your child to practice writing their numbers and letters. If you'd like, you could laminate the pages and have your child trace with a dry erase or vis-a-vis marker. This allows you to wipe the page clean and use it again and again.
ABC Letter Flash Cards
Print these pages on cardstock or laminate for durability. Cut out the cards. Mix them up, and then have your child match the uppercase letter to the lowercase letter.
Handwriting Practice Pages
These pages allow your child to work on their handwriting skills. They will practice tracing letters and words. Then, they will write them on their own. Be sure to watch for proper letter formation to make sure they aren't developing bad habits.
Letter Hunt
Using do-a-dot markers or crayons, children will hunt for and mark the letter F and f.
Letter Writing
Older students can write a letter thanking fireman for keeping them safe. Younger students can dictate their thoughts for you to write for them.
Nouns and Verbs
After discussing what nouns and verbs are, students will cut out the words at the bottom of the page. Then, they are to sort them and glue them in the appropriate column on the page.
Counting Puzzles
Students will practice their counting and skip-counting skills with four fun puzzles. Cut out the pieces and have your child put them in number order to create a picture.
Greater Than, Less Than, or Equal
Little learners will count the images in each row. They will then glue the appropriate math symbol in the box.
Graphing
Cut out and assemble the dice. Have students roll the dice and mark a space in the appropriate column. Continue in this manner until one column is full. For additional practice, have students count the column each time they color a space.
Count and Clip Cards
Cut out the counting cards. Have students count the pictures on each card. Use a clothes pin, paper clip, or do-a-dot marker to mark the correct number on each card.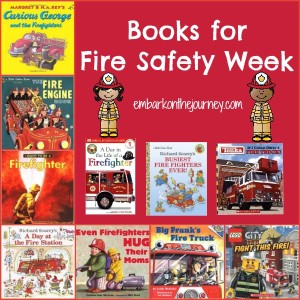 Books to Read During Fire Safety Week
Big Frank's Fire Truck | Leslie McGuire
Curious George and the Firefighters | H. A. Rey
I Want to Be a Firefighter | Dan Liebman
The Fire Engine Book | Tibor Gergely
Richard Scarry's A Day at the Fire Station | Richard Scarry
Lego City: Fight This Fire | Michael Anthony Steele
Richard Scarry's Busiest Fire Fighters Ever | Richard Scarry
A Day in the Life of a Fire Fighter | Linda Hayward
Even Fire Fighters Hug Their Moms | Christine Kole McLean
Tonka: If I Could Drive a Fire Truck | Michael Teitelbaum