From hungry caterpillars and busy spiders to quiet crickets and grouchy ladybugs, Eric Carle's vibrant artwork draws kids in to his books from cover to cover. His books are ones I bought for my kids when they were little and have packed away for future grandkids. They are timeless classics for kids of all ages.
Eric Carle has his own blog. You can visit his blog to learn more about him and his work. There is also a fun photo and video gallery where you and your kids can learn how he creates his artwork. If you are lucky enough to live near Amherst, MA, you could visit the Eric Carle Museum.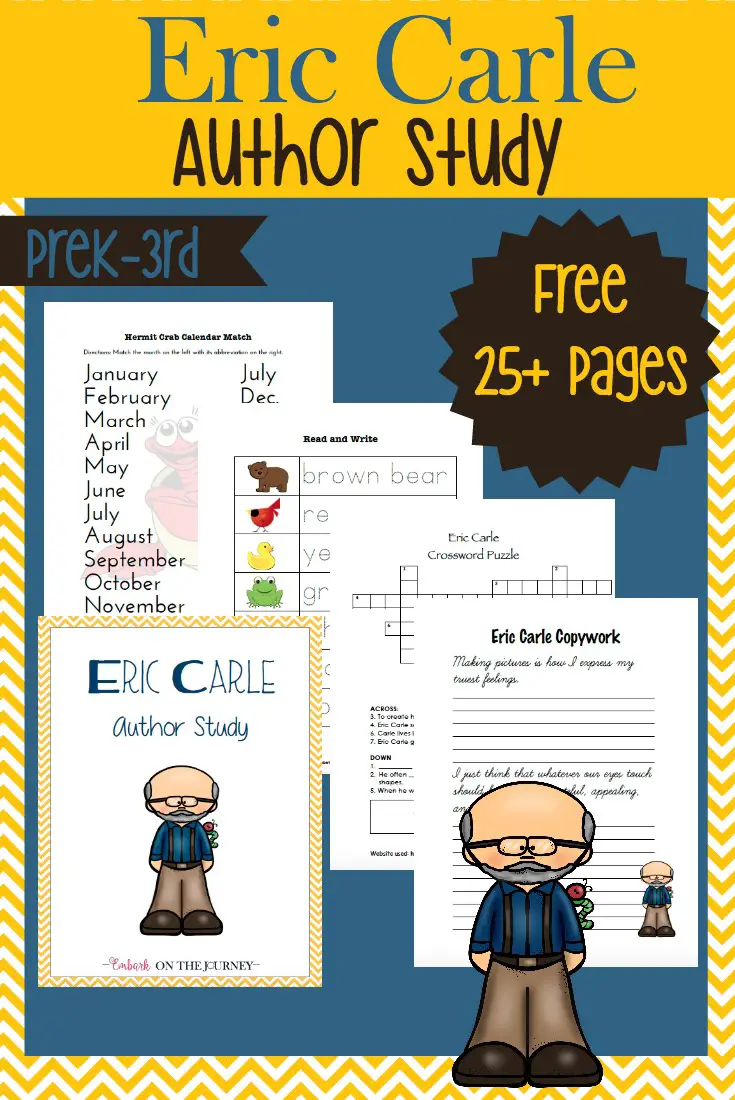 Eric Carle Author Study
Hands-On Activities
After learning about Eric Carle and his artwork, your little ones will love reading his books. After reading some of the stories with your little ones, choose one or more of the activities below to bring the stories to life.
Snacks and Treats
These snacks and treats are super fun and go perfectly with an Eric Carle author study.
Eric Carle Story Books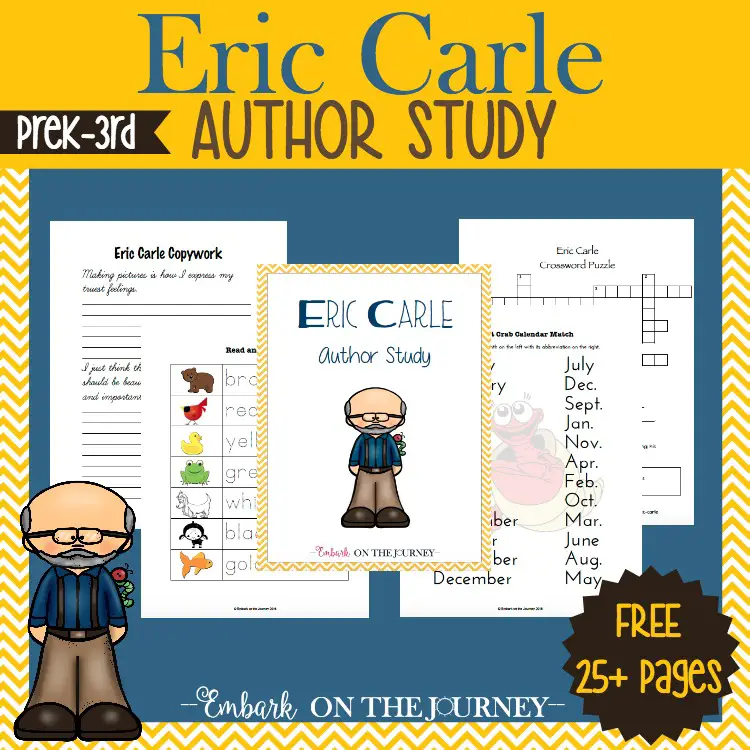 Eric Carle Printable
Your Eric Carle fans will LOVE this free Eric Carle Author Study printable for grades K-3! Inside this learning pack, you wil find the following activities:
Biography pages
Crossword puzzle
Copywork
Color pages
Book-specific activities
and much more!
To download your free printable pack, you must sign up to receive my emails. Enter your contact information below. You should receive your download link within the hour. If, after an hour, you have not received your link, please contact me and we'll figure it out together.
Please note that your link will expire in 3 days, and it can only be downloaded twice. Be sure to download and save it once it arrives in your inbox. Also note, these files will not open on a tablet or smart phone. You will need to open them from a PC or laptop. Enjoy!
More ERIC CARLE Fun
Your turn:
What is your favorite Eric Carle book to read with your children?
You may also enjoy these author studies…