My teen is always on the lookout for a new craft to try out. And, she loves to make gifts for those she loves. That's why I'm so excited about this easy Easter craft.
This craft is easy enough for kids to create on their own, and it makes a great Easter gift they can give to their friends and loved ones.
Em always likes to take little holiday gifts to ballet class and to co-op to give to her friends. These Easter Egg Pouches will be perfect filled with lollipops or little chocolate bunnies.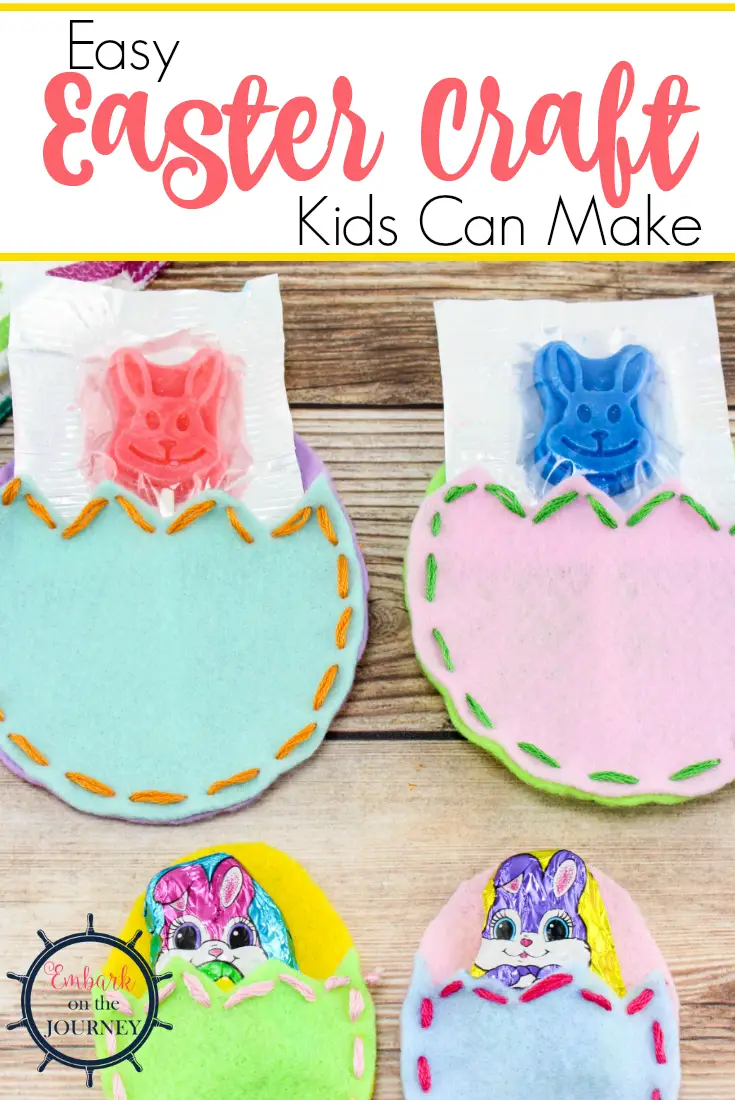 Easy Easter Craft
Not only is this a great Easter craft for kids, it is also a wonderful way to have children work on their hand-eye coordination. Lining up stitches is hard work.
They'll be fine tuning their fine motor skills, as well, as they cut out their eggs and handle their needle and thread.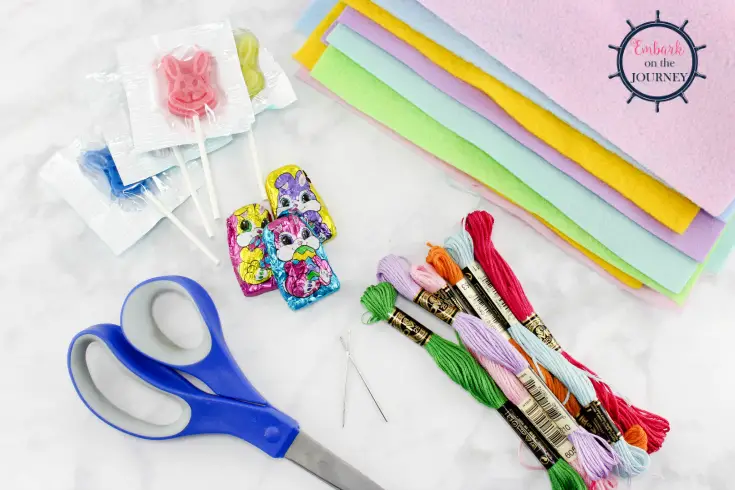 What You'll Need
Felt Sheets
Embroidery Floss
Sewing Needles
Easter Candy
Directions 
Draw some large and small egg shapes on the different colors of felt. You can make these any size you would like. Cut these out.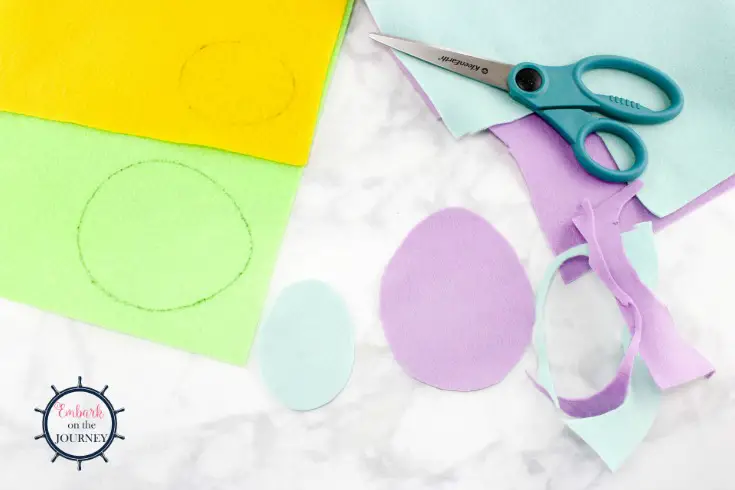 Now draw half egg shapes the same size as the other eggs you drew on the felt, but make the tops jagged like the top of a cracked egg.
Cut these out and lay one jagged half egg on top of a whole egg you cut out earlier.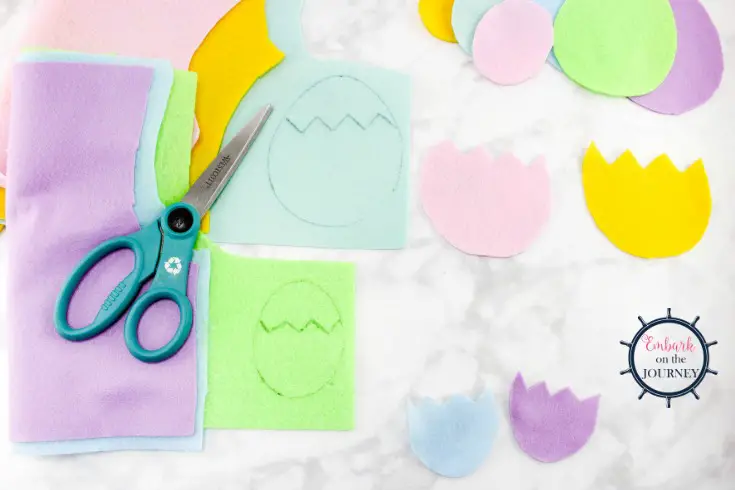 Thread your needle with a piece of embroidery thread and tie a knot at the end. Sew the top piece to the bottom piece by sewing along the outer edges of the egg. Do not sew the top jagged edge to the back piece (just sew on itself), as this will be your opening for your candy.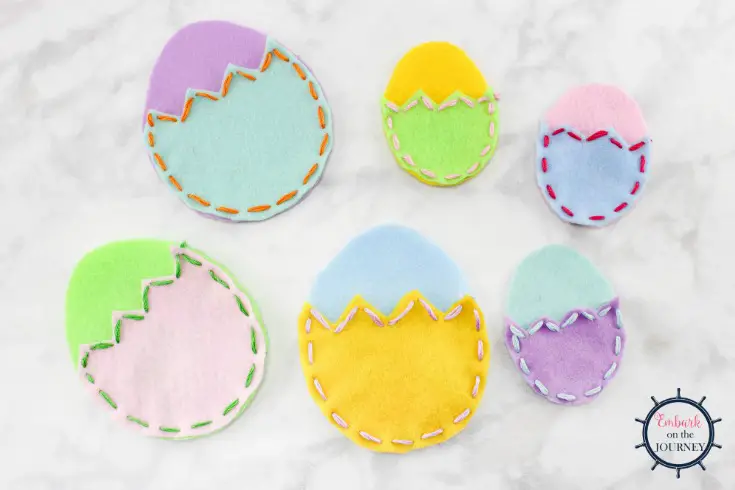 Now that the eggs are sewn together and you should have a little pouch so you can put a piece of candy in it! Have fun!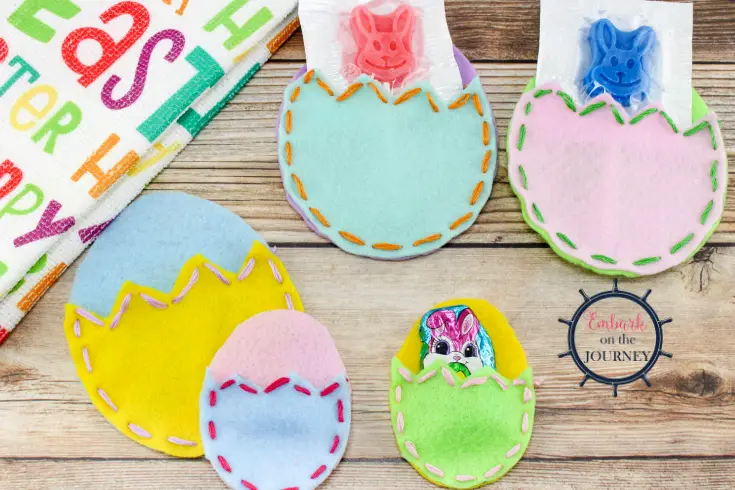 Have you got a crafty kid? Who will they give this easy Easter craft to?
Related Craft Posts