When my kids were little, I loved filling their Easter baskets each year. Little stuffed bunnies and marshmallow peeps. A new hairbow or Hot Wheels car. And, of course, a new book or two.
If you like putting books in your little ones' Easter baskets, you'll love today's book list! Of course, these books make great snuggle-up-and-read books, too.

Christian Easter Books
The Berenstain Bears and the Easter Story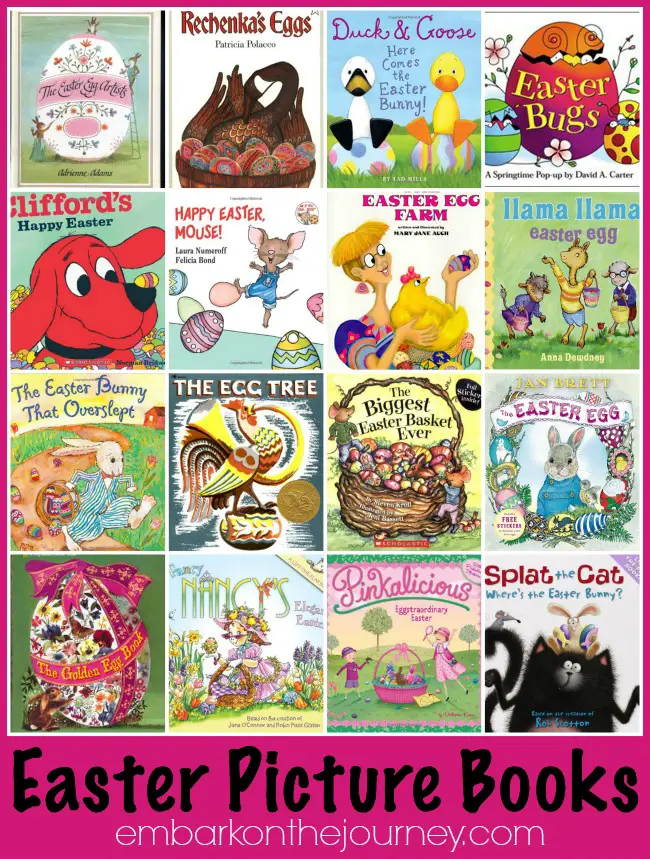 Easter Bunny Books
The Easter Bunny That Overslept
The Biggest Easter Basket Ever
Pinkalicious: Eggstraordinary Easter
Easter Bugs : A Springtime Pop-up
Duck & Goose, Here Comes the Easter Bunny!
Splat the Cat: Where's the Easter Bunny?
---
Now, it's time for this week's What to Read Wednesday Blog Hop! Last week's most clicked posts were Free Printable Trinity Crossword Puzzle at Paradise Praises and Green Pancakes for St. Patrick's Day at Apron Strings and Other Things.
If you have a children's literature post you'd like to share, please link up with us. Share what you've been reading with your kiddos. Do you have a fun book-based activity or printable? Share it with us. You may find yourself featured next week!