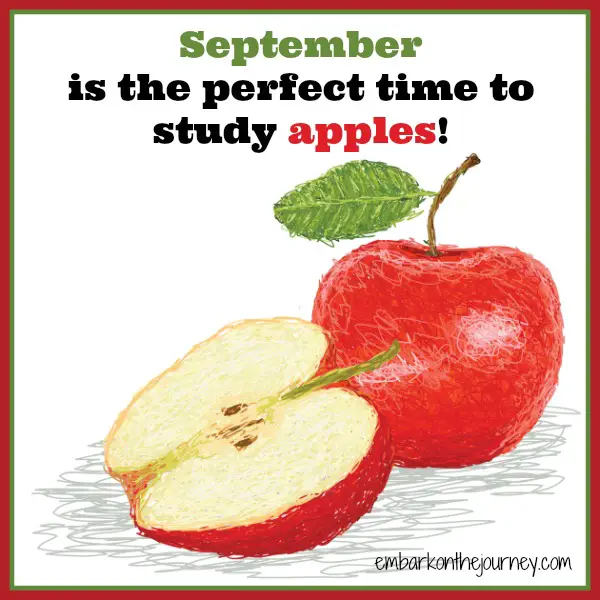 This month, I shared some apple-themed posts over at Frugal Homeschool Family. September is a great time to study apples since many families visit orchards to pick and/or buy apples as they ripen. This is the perfect time for exploring the life-cyle of apples. Make some applesauce. Learn about Johnny Appleseed. I was in NC last week, and my mom and I visited an orchard. I brought home a half bushel of apples. So far, we've made cinnamon apples, and I currently have apples cooking in the crockpot to make applesauce. My husband has requested an apple pie. Yum!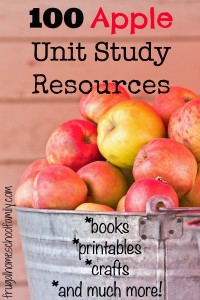 One of the posts I wrote at Frugal Homeschool Family was an apple unit study resource round-up. I shared links to 100 apple-themed activities. I've linked books, printables, crafts, and so much more. If you are studying apples with your little ones, you don't want to miss this list.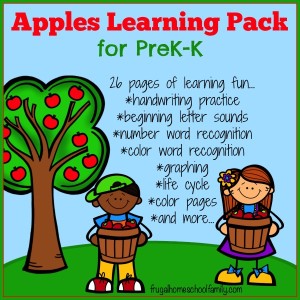 The other post I shared was a 26-page Apples Learning Pack for PreK-K. This free printable contains handwriting practice pages, life cycle pages, math practice, and more. Again, this is a resource you don't want to miss if you're studying apples anytime soon.