You're ready to start shopping for homeschool curriculum, aren't you?
It's that time of year. If you haven't started shopping already, you might be feeling a bit overwhelmed. If you have started shopping, you may feel as though you're scrambling to find the last few items on your curriculum wish list.
I know! I've been there!
I'm not there now, though.
After 15 years of homeschooling, I've got a system in place for my back-to-homeschool curriculum shopping.
Don't let curriculum shopping overwhelm you!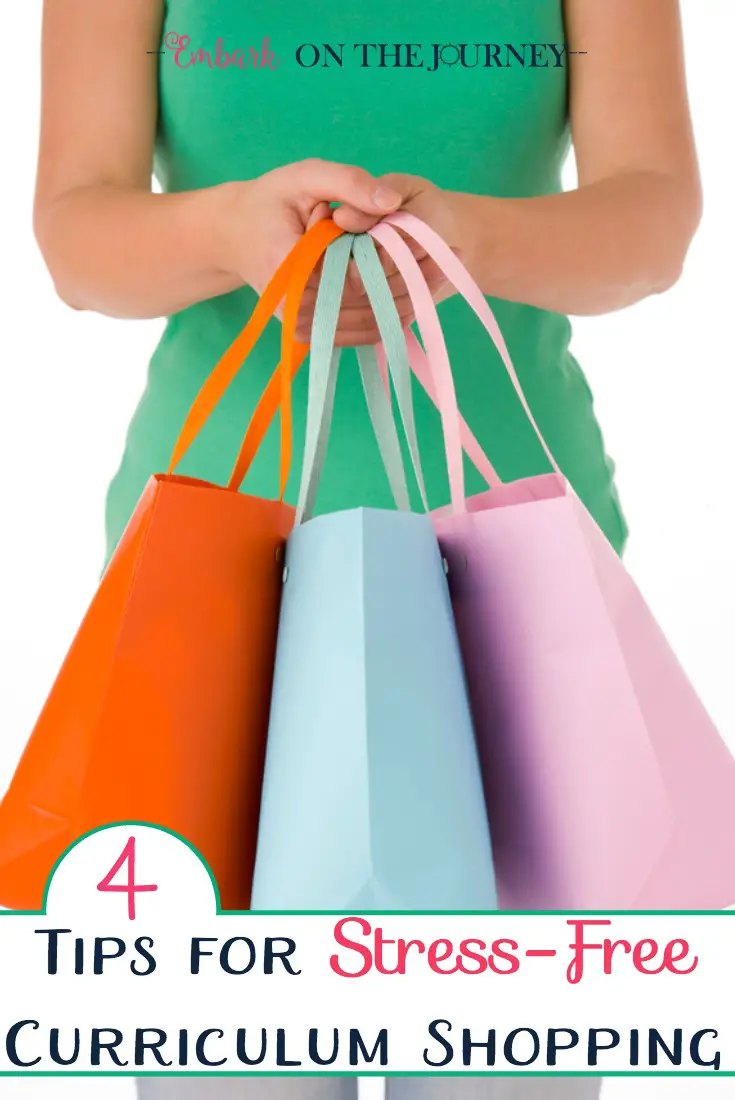 This system has helped me tremendously over the past few years. I'm less likely to over-spend. I don't buy things that are already on my shelves. I no longer realize I'm missing a key piece of curriculum on the first day of your homeschool year. Yes! I did all of those things before I created a system.
If you follow these simple steps, you'll be much less overwhelmed by your back-to-homeschool curriculum shopping, too! You'll be better able to stay within your homeschool budget. You'll have everything you need when it's time to kick off another amazing homeschool year! And, you will save money on your purchases!
Before implementing the four tips, print out the planning pack on the next page. Start the planning process by making a list of everything you intend to teach this year for each child. Be sure to list any books, workbooks, answer keys, etc. that you will need to complete each curriculum set. Then…
Click NEXT to discover my tips for stress-free curriculum shopping.