A couple of years ago, Emma did a solo jazz dance to Ding Dong the Witch is Dead. I searched high and low for a great costume that didn't look like I bought it at the costume shop. I didn't have any luck finding what I wanted.
So, I turned to my favorite pattern store for inspiration. After quite a few false starts, I found what I was looking for. In the middle of the night about a week before her first performance, I whipped up the costume pictured below. It is my favorite costume ever!
If you aren't handy with a sewing machine, however, don't despair. I have rounded up quite a few DIY book-inspired Halloween costumes. There are costumes for babies and bigger kids alike. Have fun!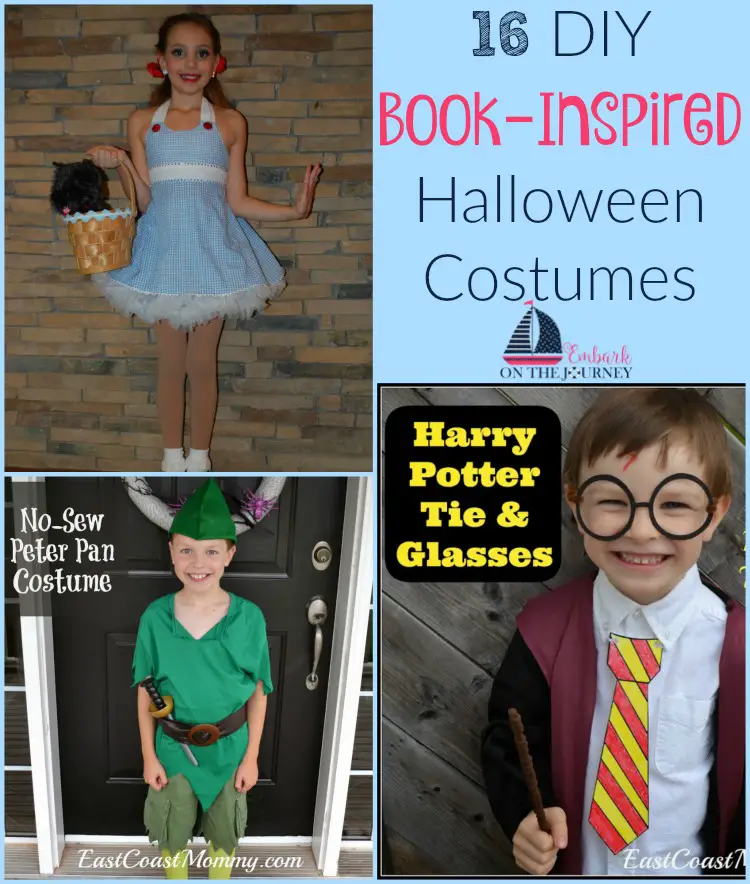 Book-Inspired Costumes
Have your kids dressed up as book characters? Which one is their favorite?
I'm linking up at these fab parties: Momma Told Me