With computers, smart-phones, and tablets being so prevalent in our homes, there is a plethora of homeschool websites that we can rely on for help in our homeschool journey. Whether you are looking for a stand-alone curriculum or something to supplement your current studies, there is so much to choose from.
I have found some free homeschool sites that I have either used in the past or am currently using in our homeschool. I hope you find something useful in this list that will make your homeschool experience a little richer as well as a little easier. Here are eleven FREE sites I use in my homeschool on an almost-daily basis!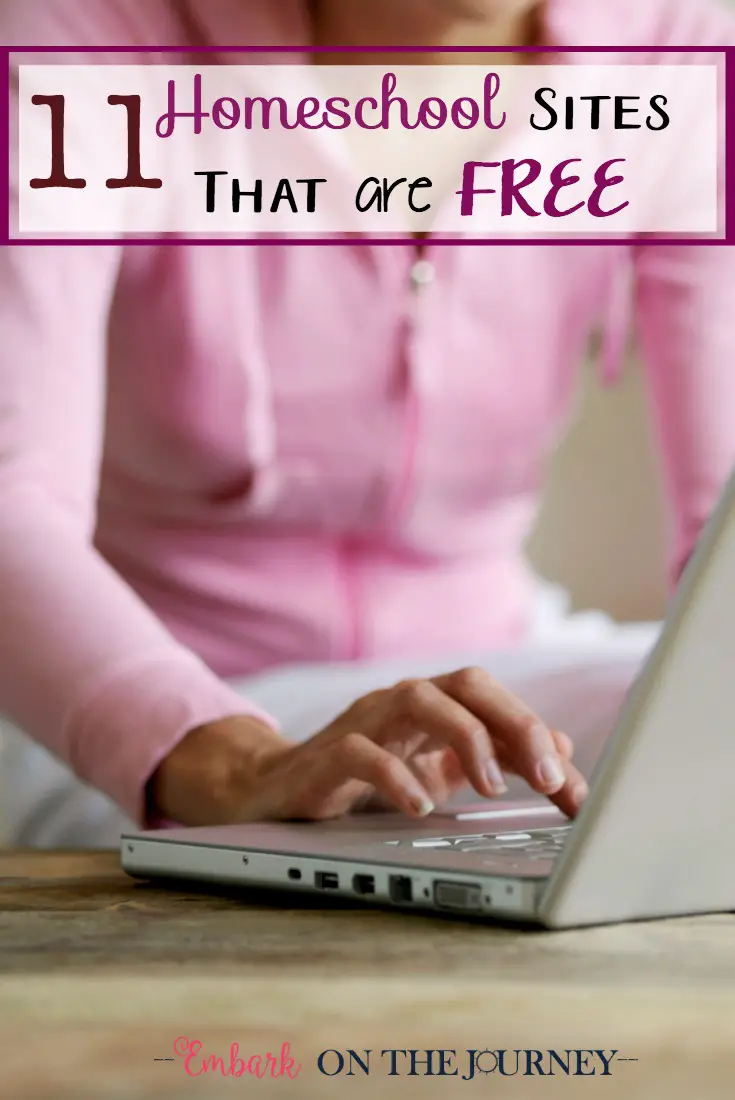 Homeschool Websites That Are Free
Whether you're looking for a full-time online course that you use in your homeschool or you're looking for websites that can be used to supplement what you're already using, these sites will fit the bill.
From online books to full courses to lapbooks and printables, be sure to check out all of these websites to see how you can incorporate them on a daily basis or just as needed. They're sure to save you time and money in your homeschool journey!
Click next to discover 11 of our favorite homeschool websites that offer free resources.